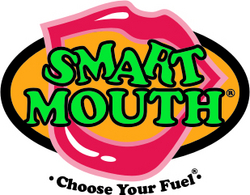 If it weren't for a lunch lady who took me under her wing and helped set me straight, I don't think I ever would have made it through high school, never mind college
Atlanta, GA (Vocus) October 27, 2010
An entrepreneur who was kicked out of school in the eighth grade for having a "smart mouth," and went on to found Smart Mouth Pizza®— a fresh-made, healthier pizza lunch program that's enjoying success within more than a hundred schools throughout the Southeastern United States-- has put his money where his mouth is, by launching a student college scholarship and a school video competition.
"If it weren't for a lunch lady who took me under her wing and helped set me straight, I don't think I ever would have made it through high school, never mind college," said Tom Willingham, the Atlanta-based President and Founder of Bulls Eye Brands, the company behind Smart Mouth Pizza® . "I made a promise to her to be good and in turn she went to bat for me and gave me the chance to succeed. I didn't think of it that way at the time, but years later when I was developing the pizza product, it all kind of clicked and thus the brand and the focus on bringing good pizza to school lunch programs was born," recalls Willingham.
This year, for the first time, Willingham decided he was ready to reveal the secret that motivates him in hopes that it would motivate students today, and as a way to give back. "We want to help give good kids a chance, even if they aren't great athletes or straight A students," he said.
The company has launched both a student scholarship program and a school of excellence student-created video competition, and has hired a seasoned marketing team to support the commitment.
"We're turning to the students who know and love our pizza to help us communicate that a lot of good can come from being a smart mouth!" exclaims Willingham, husband and father of two teenagers who also teaches youth Sunday school at St John United Methodist Church in Sandy Springs, Georgia.
The company is actively engaging with students through its facebook group page for students (http://www.facebook.com/schoolsmartmouth ) and is developing a brand ambassador program open to seniors in all schools that serve Smart Mouth Pizza. Brand ambassadors are spearheading the video competition within their schools and have the chance to win the annual college scholarship and the title of "Best School Smart Mouth in the South."
The video contest, which is open to all students in all schools, is part of this initiative, but offers a separate prize of $1,000 donation and a Free Pizza Party to the school whose students produce winning videos for the Smart Mouth School of Excellence Video Competition. The videos can be seen on the company's web site (http://www.smartmouthpizza.com).
###