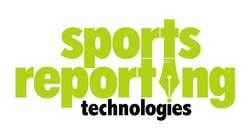 For many local communities, high school sports are an important component in the fabric of the community. Fans want to follow their high school teams and, in this information age, want more information than what they've gotten before.
Akron, Ohio (PRWEB) December 21, 2010
In 2008, Angela Charles looked through the sports section of her local paper for news of her sons' high school teams. Her newspaper, even in flush times, covered only a few schools each issue. And that meant minimal coverage of the Walsh Jesuit High School baseball and boys volleyball teams.
Today, as newspaper staffs and page counts shrink, high school sports coverage is at an all-time low. At the same time, Internet readership is on the rise, creating an opportunity for motivated entrepreneurs, underemployed journalists and even traditional media to fill the gap of high school sports news coverage with dedicated websites.
Charles, who manages a web design and search engine optimization firm, found a way to fill the hole when she was approached by Jeff Brewer for assistance in developing a high school sports portal for 46 high schools in three Northeast Ohio counties. Brewer, a former college sports information director, freelance sports writer, youth coach and high school referee, had become frustrated with the lack of high school sports coverage and felt strongly that there was a market for a good high school sports site.
The two joined forces, along with a local programmer and investor, to launch Sports Reporting Technologies LLC, which developed a multi-media website platform for managing high school sports news. The company launched a pilot site – SportsInk.com – to cover high schools in Ohio's Summit, Medina and Portage counties. The company is now beginning efforts to license its SportSiteWare™ technology nationally.
"For many local communities, high school sports are an important component in the fabric of the community. Fans want to follow their high school teams and, in this information age, want more information than what they've gotten before," Charles said.
"Jeff and I knew from our personal experiences what parents, coaches, players and fans would want access to, and we set out to build a user experience that is unparalleled in high school sports."
Launched in August 2009, the SportsInk.com site had more than 580,000 page views and 130,000 site visitors in its first year. The site's popularity increased dramatically as the Fall 2010 season began. Site traffic soared to more than 40,000 visitors and more than 125,000 page views monthly.
"The feedback has been tremendous, from school administrators, coaches, parents, players and fans," Charles said. "Advertisers are blown away when they see the site. The robust content and multi-media presentation of the news, schedules, game results, stats, audio and video has made SportsInk.com the local go-to site for high school sports information. We're now in a position to ramp this up nationally, and, even internationally, with local media organizations or entrepreneurs seeking to provide that same experience in their regions."
"Sports Reporting Technologies' SportSiteWare™ is uniquely designed to provide the content that high school sports fans want and the tools to operate a successful online business," she said. "We provide entrepreneurs and newspapers the full technology platform and marketing support to succeed."
Covering high school sports isn't about teenage ego, but about following the audience, and, naturally, the money.
In a 2008 Stanford-Poynter Project study, 70 percent of male and female participants reported reading online sports stories.
And, in fact, a recent Burst Media report indicated that websites are the preferred sports news source for men and women, across nearly all age groups; only those over 55 chose local TV news as their source for sports coverage.
The Internet, obviously, is even more ingrained into the lives of students ages 13-18. Figures, provided by a Pew Internet Project study and a Fuse Teen Advertising study, are staggering:

93% of teens use the Internet
83% of teens consider themselves to be a heavy or average user of the Internet
50-60% of teens post photos online
75% view videos online
As a site focused on local high school sports, SportsInk.com gives advertisers an opportunity to go where readers – their customers – are going.
Consider that 60% of advertisers surveyed by Forrester Research Inc., say they'll shift their budget from traditional marketing to interactive marketing. While advertising budgets may drop overall, digital media will gain advertising dollars of even big-name advertisers. The noted research firm reports that interactive marketing will near $55 billion and represent 21 percent of all marketing spend.
"In the race to capture willing readers and advertisers, licensing SportSiteWare™ gives entrepreneurs a head start," Charles said. "Our high school sports reporting model can be adapted for any community."
For newspapers and radio stations struggling with the costs of developing engaging websites to present their existing content, SportSiteWare™ offers an affordable alternative to building out one's own site and the flexibility to brand it to their own identity.
SportsInk.com is Sports Reporting Technologies' pilot website, covering 15 varsity high school sports at 46 high schools in four sport conferences in three counties in Ohio.
Sports Reporting Technologies, http://www.sports-reporting.net , is a group of professional journalists (Sports Reporting) and portal design experts (Technologies), working together to create a new, cost-efficient and effective platform to reach the underserved, yet lucrative, high school sports market.
SportSiteWare™ is a turnkey platform that enables online media companies to develop a local version of SportsInk.com for their market(s). It provides a fully functional advertising module for revenue generation, and powerful modules that manage content, user access and e-newsletter capabilities.
For more information contact Sports Reporting Technologies at 877-799-9994 ext. 2102 or e-mail buildasite(at)sports-reporting(dot)net.
# # #