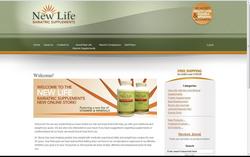 Knoxville, TN (Vocus) May 6, 2010
Dr. Stephen Boyce, a bariatric surgeon based in Knoxville, Tennessee, has developed a line of bariatric supplements for men and women who have had weight loss surgery. These supplements are designed to help keep bariatric patients from developing vitamin deficiencies after undergoing procedures such as gastric bypass surgery, Biliary Panceratic Diversion with Duodenal Switch and LAP-BAND® Adjustable Gastric Banding.
Bariatric surgery procedures such as gastric bypass and Biliary Panceratic Diversion with Duodenal Switch can help men and women lose a significant amount of weight and begin living active, healthy lifestyles. Weight loss surgery is often successful because a new, smaller stomach pouch is created that bypasses the part of the intestines where most calories are absorbed. Patients are able to eat a smaller amount of food without feeling hungry after meals.
However, a side effect of these procedures is that patients are at risk for not absorbing enough of certain vitamins and minerals. More than 30% of gastric bypass patients develop an iron and vitamin B12 deficiency that can lead to conditions such as sleep apnea. Other patients may not absorb enough iron, calcium, or magnesium. To help patients avoid any type of vitamin or mineral deficiencies, bariatric surgeon Stephen Boyce, MD has developed an advanced line of nutritional supplements. These supplements are designed to help patients receive the minerals, vitamins, and nutrients that are vital for good health.
Dr. Boyce's mineral and vitamin supplements are the only ones on the market that have the American Society for Metabolic and Bariatric Surgery's recommended levels of vitamins for people who have had weight loss surgery.
By taking Dr. Boyce's New Life Bariatric Vitamins, bariatric patients can prevent Vitamin B12 and other nutritional deficiencies. As a result, they can reduce their risk of anemia, osteoporosis, bone pain and fractures, encephalopathy (brain dysfunction), paralysis, and other conditions commonly caused by insufficient vitamin and mineral intake.
In addition to the New Life Bariatric Vitamins, Dr. Boyce has developed a line of weight loss supplements including meal replacement shakes and protein bars. He also offers other health and wellness products including energy drinks and joint and muscle pain relief tablets.
Dr. Boyce says weight loss surgery is often a very effective way of losing weight and keeping it off, but it still requires diligence and a change of lifestyle habits on the part of the patient. He says vitamin supplements is just one method of helping patients continue to lose weight safely after surgery.
About Dr. Stephen Boyce
Dr. Stephen Boyce is a renowned bariatric surgeon who has developed a special line of vitamin and protein supplements to help bariatric patients receive the nutrients they need to remain healthy and trim after weight loss surgery. He is the founder of the award-winning New Life Center for Bariatric Surgery in Knoxville, Tennessee and has helped thousands of patients achieve and maintain their ideal body weight.
After receiving his bachelors and Masters degrees from Texas A&M University, Dr. Boyce completed his medical education at the University of Texas Southwestern Medical School. During his general surgery residency at the Parkland Memorial Hospital in Dallas, he trained under one of the founding fathers of weight loss surgery, Dr. Otto Wilbanks.
Dr. Boyce has earned Masters Certification in Bariatric Surgery and his practice has been honored as a Bariatric Surgery Center of Excellence, an honor given to only one out of every 303 bariatric practices in the country. Dr. Boyce's practice was one of the very first to receive this prestigious distinction.
New Lift Bariatric Vitamins can be purchased online at http://www.newlifebariatricsupplements.com/. A contact form is also provided for those who wish to receive more information.
###