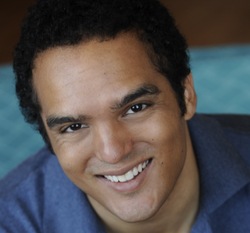 The first step to success in the entertainment industry is know-how. Not knowing what you are doing is the first step to failure.
Brooklyn, NY (PRWEB) November 11, 2010
SYKwinds.com, a part of So You Know (SYK) at http://www.seizeyourfame.com, is a news source for emerging talent in the areas of acting and music. The status quo for news for people trying to make it in these areas is spending hundreds of dollars and spending hours of reading a week. SYKwinds.com provides short, to the point, articles that provides news for free and does not take up the emerging talent's time and money.
Information is Power
Recognizing that emerging talent wants to focus on their craft, SYKwinds.com provides strategies and tactics of how to succeed in the entertainment industry. For example, we deal with how to best approach auditions, what are the best apps for emerging musicians, or should I or shouldn't move to New York City. Emerging talent currently get most of their information through word of mouth and through trial and error. SYKwinds.com is a place to go where you can bypass this road and go on the more efficient path. The site demonstrates a free example of what customers can expect from SYK's Seize Your Fame sessions.
Who We Are
SYKwinds's parent company, SYK, provides solutions for emerging talent trying to succeed in the entertainment industry. It focuses on pay per hour management (Seize Your Fame session) and is moving into creating apps for emerging talent. Its first app, Memorizer, an app to help memorize text, hits the iPhone market in December 2010. Its founder and CEO, Maurice Perdreau, believes that the deck is staked too heavily against emerging talent and that there should be more resources for people just starting out in acting, music, or modeling. SYK's mission is to be a harbor for the highly talented but hardly connected, where the chance of a lifetime occurs everyday.
###