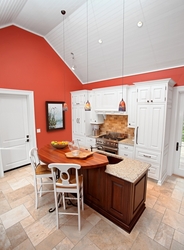 VB Homes is one of Hampton Roads' finest residential design-build firms.
Virginia Beach, VA (PRWEB) May 14, 2010
VB Homes Design professionals will show affordable, efficient and dramatic ways to update your existing bathrooms. Current trends in plumbing fixtures, cabinetry, flooring and color schemes will be discussed. VB Homes Client for Life, Margie Smith will share her bathroom renovation experience.
A four hour VB Homes Complimentary Design Consultation will be raffled at the event. Reserve your space today for this free seminar on VB Homes Facebook wall or by calling (757) 491- 1996. Visit http://www.vbhomesliving.com to preview our Project Portfolio, we hope you are inspired by something you see!
http://www.vbhomesliving.com/portfolio/portfolio.htm
Our integrated design and construction services result in flawless, architecturally refined, and well-crafted award winning projects. No project is too large or too small, and whatever task we may be asked to perform, we will bring a level of design innovation, quality craftsmanship, and attention to detail to your project that no other design-build firm can.
###