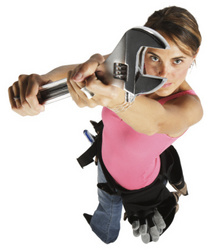 Google rewards websites that provide a better user experience with higher rankings.
Birmingham, AL (PRWEB) June 24, 2010
It is time to get that website lean, mean and bikini ready for Summer. Denning e-solutions LLC, a Birmingham-based web design and search engine optimization company, is offering a mini-audit to site owners seeking to trim down their site's page speed. Google announced that they are now factoring page download time into the myriad of factors they consider in ranking web sites. That means that slower, bloated sites will now be at a disadvantage in the search engines.
While the weight that a site's page speed carries in determining rankings is still minor in comparison with other ranking factors (domain age, domain authority, inbound links, content, and page optimization), it is something over which a site owner has immediate control. Some of the weightiest factors the search engines use are beyond the control of site owners (think, domain age) so it is imperative to optimize the site in the areas that are available.
Websites can be bloated and slowed down by several factors. Those factors include unoptimized image files and unnecessary code bloat with embedded JavaScript code. There are easy fixes to these very common problems that can speed up your site's download time significantly.
Google continues to move towards rewarding sites that provide a good user experience. A user does not want to wait for a slow site to load. This new change is a way for Google to reward site owners that take user experience seriously with better rankings and traffic.
For a limited time, the site experts at denning e-solutions LLC will perform a free mini-audit on your site to help identify areas that could provide an immediate boost in page speed and site performance. To take advantage of this program, simply visit the DES site and complete the contact form.
###