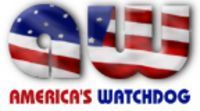 Washington, DC (Vocus) June 7, 2010
The US Drug Watchdog is intensifying its initiative to inform all US women about potentially severe side effects, such as heart attacks, strokes, or other extremely serious medical issues associated with the use of the very popular birth control pills called Yaz, or Yasmin. The group is saying, "millions of young women are using these the Yaz, or Yasmin birth control pills, and we do not think they understand the potentially serious medical side effects. We are also asking all women to put this press release on their Face Book, or My Space web sites in order to get the word out, about what could be very big problems Yaz, or Yasmin." For more information, please contact the US Drug Watchdog anytime at 866-714-6466, or contact the group via its web site at Http://USDrugWatchdog.Com
So Has The US FDA Said Anything About Yaz, Or Yasmin?
According to the US Drug Watchdog, "yes, the FDA sent a warning letter to the maker of Yaz & Yasmin about its misleading advertising, the FDA notes that the side effects of Yaz/Yasmin are more dangerous than those of other oral contraceptives because the drug contains drospirenone, a progestin that can elevate potassium levels in the blood. Yaz/Yasmin and its recently approved generic version is the only approved oral contraceptive to contain drospirenone." The US Drug Watchdog is calling on all women who use birth control pills, to please help us get the word out about Yaz, and Yasmin." If a Yas, or Yasmin birth control user has any medical problems, or issues after using these drugs they should contact the US Drug Watchdog immediately at 866-714-6466, or contact the group via its web site at http://USDrugWatchdog.Com
What If A Yaz, or Yasmin user has had a medical complication, or medical side effect from the use these birth control pills?
The US Drug Watchdog is saying if you have a medical side effect, or medical issue resulting from the possible use of Yaz, or Yasmin we are encouraging women to contact them immediately if a Yaz or Yasmin birth control user has a heart attack or stroke-at 866-714-6466.
What is the difference between Yaz & Yasmin?
According to the US Drug Watchdog," the only difference between the two pills is that the estradiol in Yaz is lower than in Yasmin. but it is not the estradiol that causes most problems, it is the type of progesterone called drosperinone. The amount of drosperinone is the same in both of the pills." For more information please contact the US Drug Watchdog anytime at 866-714-6466, or contact the group via its web site at Http://USDrugWatchdog.Com
According to the US Drug Watchdog,"because of the popularity of the birth control pills called Yaz, or Yasmin, this might be the most important pharmaceutical initiative we have ever been involved in, for US women. If any Yaz, or Yazmin birth control pill user has suffered any severe medical side effects, we want to hear from them immediately. Yaz, or Yasmin birth control pill users can contact the US Drug Watchdog anytime at 866-714-6466, or contact the group via its web site at Http://USDrugWatchdog.Com
US Federal Court Case Number- 1:09cv00857
# # #