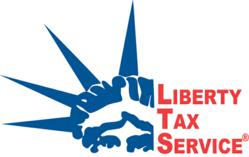 (PRWEB) December 24, 2010
Virginia Beach, VA (Vocus) May 1, 2010 -- In the wake of a surprising announcement by JP Morgan Chase & Co that they are exiting the Refund Anticipation Loan (RAL) business, Liberty Tax Service CEO John Hewitt expressed concern. "There are 13,000 small business owners who are going to be without a refund loan product next year," said Hewitt. "It will be crippling to many of them." As it stands right now Liberty Tax Service and H&R Block (NYSE: HRB) are the only national tax companies able to fully service their customers with a refund loan product."
It has been a tumultuous year for banks in general, and specifically so for banks that have been providing RALs to the tax preparation industry. "Santa Barbara Bank and Trust stopped offering the loan product at the 11th hour last year, which caused an unprecedented shift in the business," said Hewitt. "Now it looks like there will be more upheaval as thousands of tax businesses will have to close their doors, unless they are able to join a national franchise system like Liberty." Other refund loan banks are at maximum capacity and were not able to fully service the demand for refund loans last year for several larger national and regional chains.
"We will be monitoring this situation closely and providing opportunities with Liberty Tax Service for people who are looking for a solution," said Hewitt. "Clearly this is a turning point in the tax industry, and I can see a major consolidation taking place over the next few years."
About Liberty Tax Service:
Liberty Tax Service is the fastest growing retail tax preparation company in the industry's history. Founded in 1997 by CEO John T. Hewitt, a pioneer in the tax industry, Liberty Tax Service has prepared over 8,000,000 individual income tax returns. With 42 years of tax industry experience, Hewitt stands as the most experienced CEO in the tax preparation business, having also founded Jackson Hewitt Tax Service (NYSE:JTX).
Liberty Tax Service provides computerized income tax preparation, electronic filing, and online filing through eSmart Tax. Each office offers customers audit assistance, a money back guarantee, and free tax return checking. The Liberty Tax Service franchise opportunity is #9 on the fastest growing franchises list of the 2010 Entrepreneur "Franchise 500."
###