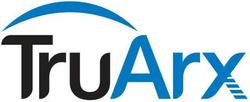 Austin, Texas (PRWEB) May 24, 2010
TruArx®, the leader in cost-effective, easy-to-implement technology governance, risk and compliance (IT GRC) solutions, today announced that it's hosting a webcast this week on identifying and managing compliance against all data security and privacy regulations that apply to an organization. Organizations increasingly find it difficult to keep up with the ever growing list of mandates governing how sensitive data is both utilized and protected by the organization. Few organizations have identified all their regulatory mandates, much less have a process for managing compliance with them. Unfortunately, a selective approach to compliance management can lead to costly penalties, valuable information loss and sometimes worse.
What: Webcast: "Expand Compliance Coverage: How to Identify and Manage Compliance with All of Your Data Security and Privacy Obligations"
When: May 26, 2010 at 12pm ET/11am CT
Register: http://www.truarx.com/webcast-itgrcforum-expand-compliance-coverage
In this 1-hour webcast, Chris Noell, TruArx EVP of Product Management, will share his insights on how you can identify which of the close to 500 global data security and privacy regulations TruArx' tracks apply to your business and then how you can translate this knowledge into a pragmatic, cost-effective compliance program.
In this session, you will learn about:

The importance of understanding the regulatory landscape
Potential obstacles that prevent organizations from managing compliance obligations against all requirements
How you can quickly and cost-effectively establish a mature IT governance, risk, and compliance program
Who should attend?
Simply, anyone who is researching, implementing, or managing a compliance program should attend this webcast.
About TruArx
TruArx is the leading provider of cost-effective, easy-to-implement IT governance, risk and compliance (IT GRC) solutions that address close to 500 regulations and standards. TruArx software-as-a-service (SaaS) solutions allow clients to quickly implement and continuously review security to improve protection and reduce the cost of compliance and risk. By implementing these services and solutions, clients can optimize business performance and experience a higher return on security program investments. TruArx is headquartered in Farmington Hills, Michigan, with offices in Austin, Texas, Columbus, Ohio, Denver, Colorado, Nashville, Tennessee, and Washington, DC. For more information, visit http://www.truarx.com or call 1-800-658-8709.
TruArx is a trademark of TruArx, Inc. All other names may be trademarks or registered trademarks of their respective owners.
###