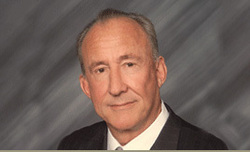 "His knowledge could easily have spanned 10 days of talking, but I feel like we got great answers to our questions."
Oakland Gardens, NY (PRWEB) June 29, 2010
Lawrence Taylor, a well-known and respected California DUI Lawyer graciously allowed Richard Jacobs of myDUIattorney.org to interview him for over 45 minutes recently. The video was scheduled for release on June 29th, 2010, and is now live on YouTube in 13 segments (1 question & answer per segment). (http://www.youtube.com/watch?v=GsQFZkd_ZPQ)
"Lawrence Taylor was relaxed, informative, and made it easy to interview him. His knowledge could easily have spanned 10 days of talking, but I feel like we got the answers to some great questions." says Richard Jacobs, marketing director of myDUIattorney.org.
The video interview covered many areas of DUI law, including questions about the justness of current drunk driving laws, the inaccuracy of breathalyzers, the human fallibility of police, the multiple 'DUI exceptions to the constitution' that are becoming prevalent, and more.
"Even though I asked what many people would consider to be inflammatory questions, Larry handled them all with grace, and gave extremely detailed and intelligent responses; I learned a tremendous amount just by speaking with him" notes Jacobs.
"Before I interviewed him, I researched his blog posts on http://www.DUICentral.com and DUIBlog.com. I quickly learned how thorough and complete a DUI defense Lawrence Taylor's firm provides. If I needed a DUI attorney and came across his websites, it would be obvious that he's the one to hire, hands down!" exclaims Richard.
Before and after the interview, Lawrence Taylor emphasized the importance of providing a solid, substantial education to DUI defendants to help them make informed decisions on how to handle their impending DUI case. Larry mentioned several DUI websites that he believed provided a wealth of information about drunk driving laws, and encouraged all DUI lawyers to beef up the educational component of their web presence.
Other important takeaways that Mr. Taylor emphasized was the fact that DUI law and defense are extremely complex. It is his assertion that DUI defense requires a knowledge of law, biochemistry of the human body, electronics (breathalyzers), psychology, how the human eye functions (horizontal gaze nystagmus test), and a dedication and focus on DUI defense exclusively for those criminal lawyers that want to be successful in this specialization of criminal law.
Lawrence Taylor can be contacted and hired when you visit his website, DUICentral.com. His profile will be featured on the myDUIattorney.org site for various cities in California and 1 in Las Vegas, and his interview can be found on YouTube here: http://www.youtube.com/watch?v=GsQFZkd_ZPQ
myDUIattorney.org will be conducting additional interviews (for free) of DUI attorneys in various states, and you can make an interview request by contacting Richard Jacobs on the website.
The myDUIattorney.org website is an drunk driving lead generation website for DUI attorneys nationwide.
# # #