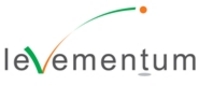 Open source solutions have high rates of adoption in Australia. It's only natural that Levementum, as a global integrator of SugarCRM, Compiere, Magento, Mindtouch and Pentaho, expands its presence there.
(PRWEB) August 15, 2010
Levementum, a global Open Source consulting, technology services firm, has expanded via a new subsidiary, Levementum Australia, in Sydney, that will provide comprehensive services for design, implementation, support, training and cloud hosting, as well as the sale of its SugarCRM, Compiere ERP, Magento Commerce, Mindtouch Collaboration and Pentaho BI solutions.
The Australian subsidiary will facilitate delivery of implementation and support services in Australia and the Asia Pacific region. Customers will benefit from the experience and support provided by the local team.
"The establishment of our office in Sydney will allow us to provide services to our Australian and Asia/Pacific clients looking to leverage our world class open source and business consulting capabilities across a number of industries," said Stephen Durant, Managing Director of Levementum Australia. Durant, who has led sales and consulting operations in the Australian and Asian markets for over a decade, will be the chief executive of the Australian subsidiary.
Levementum has selected Sydney, among various potential locations, for its large population of motivated professionals, its modern infrastructure, and Australia's economic and political stability. The Sydney office will join other Levementum centers in North America, providing a complete array of open source technology and business process consulting services.
In making today's announcement, Geoffrey Mobisson, Levementum's Managing Director of Technology and Marketing said, "Our research shows that Australia is the perfect fit for our continued expansion strategy. Its strong and growing economy, coupled with significant talent and universal acceptance of cutting edge, emerging technologies, is the perfect recipe for success." He continued, "Open source solutions like SugarCRM have tremendous rates of adoption in Australia, and it's only natural that Levementum, as a global leader in SugarCRM and other open source solutions, expands its presence there."
"Open Source knows no boundaries, and as such, Levementum knows no boundaries. We have the industry knowledge and technical capabilities to service our clients in the markets and geographies that make the most sense for them," said Douglas Guilbeau, Managing Director of Levementum's global operations. "By adding a new center, we will provide customers in Australia and Asia Pacific with the highest levels of service – be it through implementation projects, customer support, cloud hosting or training – anywhere that service is required, at any time, and in any language our customers use."
About Levementum
Levementum is a leading professional services firm focused on delivering world-class implementations of Open Source Enterprise Software, including ERP, CRM and Business Intelligence solutions. Our primary focus is on solving complex business problems, using open Source solutions. Levementum is a preferred implementation partner and system integrator for SugarCRM, Compiere, Magento, Mindtouch and Pentaho; supporting customers with locations worldwide out of its offices in Phoenix, New York, Atlanta, Portland, Green Bay and Sydney, Australia. For additional information, visit http://www.levementum.com.
Levementum - HQ
88 S San Marcos Place
Chandler, AZ 85225
Phone: 1 (480) 320-2500
Fax: 1 (480) 320-2517
Levementum – Australia
Level 34, 50 Bridge Street
Sydney NSW 2000 Australia
Phone: +61 433 284 485
# # #