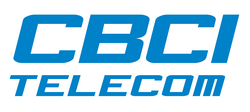 Montreal, Quebec (PRWEB) September 28, 2010
CBCI Telecom is proud to announce their participation with CISCO/TANDBERG, SMART Technologies and SnapStream Media in the upcoming GTEC 2010 conference from October 5th and 6th at the Westin Ottawa Hotel.
CBCI Telecom will be showcasing in GTEC Booth #709, Hall 3, the interoperability of TANDBERG and CISCO systems with a live connection from the TANDBERG Executive Briefing Center in Reston, VA. A great eye-opening opportunity to trial the TANDBERG T1, TANDBERG EX90, MOVI Desktop and experience the benefits of high definition video conferencing from anywhere at anytime. Live Demonstrations are scheduled for 11am and 2:30PM on the 5th and 6th of October between the floor and Cisco / Tandberg's demonstration centre.
CBCI Telecom will also showcase (Booth #709) the features and applications of the interactive board from SMART Technologies and how it can improve an organization's everyday collaboration. Demonstrations are scheduled for 10:30am and 2:00PM showing off Smart Technologies SmartBoard products.
CBCI Telecom will also be supporting SnapStream Media in Booth #122, Hall 1. Snapstream's TV media monitoring appliance is currently used by public relations officials within several provincial and federal government departments in Canada to monitor television in ways that traditional clipping services and VCR/DVR setups aren't capable of. A SnapStream TV search appliance can simultaneously record up to 10 TV shows and store more than 9,000 hours of recordings. It provides the ability to search within recordings, to pinpoint TV content of interest to your organization. The clips can furthermore be downloaded or burned to DVD or sent via e-mail — all without any of the expensive per-clip or per-seat fees associated with traditional media monitoring and clipping services.
For more information on the scheduled presentations on CISCO / TANDBERG and SNAPSTREAM products please refer back to http://www.CBCITelecom.com. Remember this event is FREE for public sector personnel! Register today with priority code MKTGINV012010. Or contact CBCI Telecom representative for your complimentary pass for the private sector.
About CBCI Telecom
CBCI Telecom is Canada's leading full service Telepresence, Videoconferencing & Audiovisual solutions integrator dedicated to corporate and government accounts. As Tandberg's leading Canadian partner, CBCI Telecom sells, installs, integrates and services videoconferencing, audio-visual and multimedia communication products and networks. CBCI Telecom is also a leading provider of Video Managed Services; an umbrella of video conference infrastructure services which customers can use without having to purchase the equipment. More information can be obtained at http://www.cbcitelecom.com.
About CBCI Telecom Participating Partners
SnapStream Media
TANDBERG and Cisco
SMART Technologies
All product and company names herein may be trademarks of their respective owners.
###