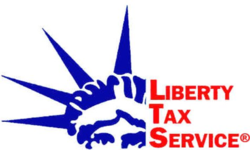 (PRWEB) October 04, 2010
Virginia Beach, VA (Vocus) October 4, 2010 -- In response to the economic climate and financing obstacles of opening a franchise, Liberty Tax Service announces a new "Franchise Boot Camp" program that puts prospective franchisees through the paces of owning a tax franchise, while they collect a salary to run the office. Candidates can choose to "enlist" for seven weeks of extensive franchise operational training and real-time management responsibilities of running a retail store front during tax season.
The approved candidates will receive in-depth instruction on marketing, management, hiring, budgeting, tax preparation and other aspects of running a Liberty Tax office. After operating an office, the candidates can apply this newly gleaned experience to purchase the office, or finish the job with no further obligation.
Liberty Tax will accept applications for "Franchise Boot Camp" at recruiter(at)libertytaxemail(dot)com.
"This is a 'win-win' for both parties: our approved candidates can try us before they buy, and Liberty Tax has a report card on their ability to run a successful tax office before they enter our franchise ranks," commented CEO John Hewitt on this inaugural franchise training program.
Residents of California, Hawaii, Illinois, Indiana, Maryland, Michigan, Minnesota, New York, North Dakota, Rhode Island, South Dakota, Virginia, Washington, and Wisconsin must comply with the specific state applicable presale registration and disclosure requirements.
The Liberty Tax franchise opportunity is renowned for its diverse appeal and affordable cost within the franchise industry. Liberty Tax is the only tax service named on Black Enterprise's "40 Best Franchises for African Americans." (September 2010) For the fourth time, Liberty Tax Service is the only tax service included on PODER magazine's 2010 list of the "Top 26 Franchises for Hispanics" (June-July 2010). The Liberty Tax Service franchise opportunity is #9 on the fastest-growing franchises list of the 2010 Entrepreneur "Franchise 500." Liberty Tax Service is a member of the International Franchise Association, and its Minority Fran initiative
About Liberty Tax Service
Liberty Tax Service is the fastest-growing retail income tax preparation company in the industry's history. Founded in 1997 by CEO John T. Hewitt, a pioneer in the tax industry, The Company has prepared over 8,000,000 individual income tax returns. With 41 years of tax industry experience, Hewitt is the most experienced CEO ever in the tax preparation business ever, having also founded Jackson Hewitt Tax Service. Liberty Tax Service provides computerized income tax preparation, electronic filing, and online filing through eSmart Tax.
Liberty Tax Service : John Hewitt is available for interview. Contact Martha O'Gorman, LTS
Chief Marketing Officer at (800) 790-3863 ext. 8022 or by e-mail at martha(dot)ogorman(at)libtax(dot)com or mediainquiry(at)libtax(dot)com
# # #