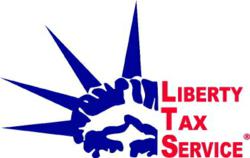 (PRWEB) October 07, 2010
Virginia Beach, VA (Vocus) October 7, 2010 -- Liberty Tax Service's BOOtiful Halloween Contest" invites contestants to put their creative talents to work creating a Halloween-themed community event or benefit that could take place soon. The "BOOtiful Halloween Contest" is open to the public, and is easy to enter. Contestants need to write a brief description of their proposed event along with their contact information then submit their entry by visiting http://www.libertytax.com by October 18, 2010 at 3 p.m. EST.
All entrants will receive an exclusive new design 2010 Liberty Tax t-shirt. The top four contestants will receive an iPod shuffle. Liberty Tax will treat the grand prize winner to an Apple iPad.
"We're always looking for new fresh ideas that help us give back to our local communities," said John Hewitt, CEO of Liberty Tax Service. "We hope to unleash creative liberties, gain some great suggestions, and implement the best ones into successful Halloween events this month."
Liberty Tax has utilized its edgy guerrilla marketing advantages for its cause-related road side parties and events across the nation since its inception. The Company has embraced the American Cancer Society's Relay for Life, Stop Hunger Now, and Cell Phones for Soldiers on a national as well as local level. The company's Lady Liberty mascots have been visible in parades, attended sporting events and other local charity events, and offered instruction about the Statue of Liberty to young people in schools and day care centers.
About Liberty Tax Service
Liberty Tax Service is the fastest-growing retail tax preparation company in the industry's history. Founded in 1997 by CEO John T. Hewitt, a pioneer in the tax industry, Liberty Tax Service has prepared over 8,000,000 individual income tax returns. With 41 years of tax industry experience, Hewitt stands as the most experienced CEO in the tax preparation business, having also founded Jackson Hewitt Tax Service. The Liberty Tax Service franchise opportunity is #9 on the fastest growing franchise list of the latest Entrepreneur "Franchise 500."
###