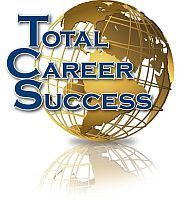 I have known Bill Crawford for many years, and his insight is based on the latest research of the brain and on the practical application if this information in the workplace and life.
Houston, TX (Vocus) February 4, 2010
Bill Crawford, Ph.D., psychologist, coach, trainer and author of Life from the Top of the Mind will be featured on Total Career Success, an Internet show on VoiceAmerica Talk Radio Network, at 11 a.m. Central on Monday, February 8. The show is designed to inform listeners and encourage them to achieve their career goals by featuring experts and business leaders to provide advice on job search and career advancement. Dr. Crawford attacks the debilitating effects of stress from a totally unique perspective that enables people to access specific qualities and characteristics by using specific parts of the brain. He calls it shifting from the resistant and reactive brain where the focus is on blame and resentment to the receptive brain where one can access their clarity, confidence and creativity. Learn how to:
•Regain control in any situation
•Shift from the lower 20% of the brain to the upper 80%
•Define ourselves on purpose in any situation
•Bring this more purposeful perspective to all aspects of life
As the unemployment rate rises and those with jobs are required to do more with less, the nation's stress level hits record high. In his latest book, Life from the Top of the Mind, Crawford, explains why advice such as, 'don't worry, just stay calm,' not only doesn't help, but actually can make the problem worse. This problem is explained by new information on the nature of stress and how the brain processes information. For example, contrary to popular opinion, stress is not what something or someone does to us as is reflected in the common complaint that work stresses one out. Research has shown that stress is a chemical change in the body triggered by a very specific part of the brain.
Sheryl Dawson, co-host shared, "I have known Bill Crawford for many years, and his insight is based on the latest research of the brain and on the practical application if this information in the workplace and life."
To address this problem Crawford has created a model that allows one to change the chemical make-up of the body and shift to the upper 80% of the brain when stressed, and a second model that allows individuals to stay in this upper 80% -- what Dr. Crawford calls the Top of the Mind -- and bring more clarity, confidence, and creativity to work and life.
Show co-host Ken Dawson observed, "Bill brings a fresh approach to a fundamental human problem. Who does not confront stress in this complex world in which we live? Whether your stress is due to personal challenges, family, health, finances, job and career or the global challenges of the world, you can choose to respond in a way that gives you a sense of control."
Dawson added, "Bill applies science to develop a practical approach that enables anyone to overcome stress in every situation. Don't miss this opportunity to increase your clarity, confidence and creativity under stress."
The show will air live at 11 a.m. - noon Central on February 8, 2010. To listen, please visit Voiceamerica.com and search for Total Career Success. The archived show will be available for replay or download at the Total Career Success website, or from iTunes http://www.itunes.com/podcast?id=311541702
About Bill Crawford, Ph.D.
In addition to holding a doctorate in Psychology from the University of Houston, Bill Crawford is a licensed psychologist, author of four books, organizational consultant and life coach. Over the last 25 years he has created over 3200 presentations for such organizations as Sprint, Shell, The Texas Medical Center, PBS, and many other organizations and professional associations nationwide. He has a unique perspective on achieving success that he calls "Life from the Top of the Mind" and he shares this philosophy with such humor and energy he is constantly referred to as the "Steve Martin" of corporate America. In addition, his two PBS specials have been seen by over 15 million people and he has been quoted as an expert in such diverse publications as The New York Times, Entrepreneur, Working Mother, The Chicago Tribune, Investor's Business Daily, The Dallas Morning News, and Cosmopolitan. For more information visit billcphd.com.
About Total Career Success
Total Career Success is broadcast on VoiceAmerica, the world leader in Internet Talk Radio, and syndicated on World Talk Radio; the show aims to engage listeners in new ways of thinking about their potential, their goals, and their future. The show hosts are Ken and Sheryl Dawson, principals of Total Career Success, Inc. and authors of Job Search: The Total System, 3rd edition. They have just released a powerful series of 7 free videos on transforming one's career which are available at http://www.betterjobbetterlife.com They have served corporations in outplacement and career development as well as talent management optimization for 30 years in their consulting firm Dawson Consulting Group. The show presents guests who are experts in their fields to share the lessons they have learned in succeeding in their various areas of excellence and to discuss tips about a broad range of career development issues, from specific career opportunities, to industries and workplace changes, to financial and advancement considerations. For more information, visit totalcareersuccess.com and dawsonconsultinggroup.com.
# # #