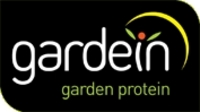 Vegetarian diets not only have proven health benefits, but they are also good for our planet
(PRWEB) October 1, 2010
October is Vegetarian Awareness Month and gardein™ (garden + protein) is celebrating with weekly giveaways. Each Monday, from October 11th until November 1st the plant-based food producer will be selecting a winner for an Amazon Kindle and an Amazon gift card to allow for the uploading of a favorite vegetarian cookbook, plus $50 in coupons for gardein's vegetarian approved products. Appropriately, they're calling the contest 'Veg Out With gardein™ and a Kindle.'
"Vegetarian diets not only have proven health benefits, but they are also good for our planet," said Yves Potvin, president of Garden Protein International, maker of gardein™. "So we're carrying the environmental message with these prizes." He smiles and says, "No trees suffered in the creation of this contest."
But there's still a huge need to get the word out, as a recent ADA study shows.
Research just released by the American Dietetic Association(ADA) states that nearly all Americans – that is almost everyone – are failing to get enough whole grains, legumes, orange vegetables or dark green vegetables in their diet. Furthermore, many of those who are cooking still aren't preparing healthy meals. "Hence the obesity epidemic," says Potvin. "Clearly there's still work to be done."
There's a growing movement towards vegan, vegetarian and 'flexitarian' diets.
Today, consumers' awareness about the health and environmental benefits of plant-based diets continues to rise and is being driven by global campaigns like Meatless Monday, designed to raise awareness of the climate-changing impact of meat production and consumption and backed by celebrities such as Chris Martin, Gwyneth Paltrow, Sheryl Crow and Paul McCartney. Consumers interested in eating healthier during Vegetarian Awareness Month and participating in the contest can enter at http://www.gardein.com
About gardein™
gardein™ (garden + protein) is a line of delicious plant-based foods slow cooked to have the authentic taste and texture of premium lean meat. Made from a savory blend of vegetables, grains and plant-based proteins including pea, wheat and soy, gardein™ is free of cholesterol and trans fats and the majority of products provide a good source of fiber and are low in fat. Today, gardein™ is available in the fresh and frozen sections of more than 10,000 grocery stores across the United States and Canada and is served on the menu at restaurants and in collegiate, corporate and hospital cafeterias. For more information, visit gardein.com.
# # #