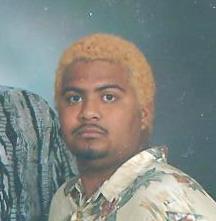 We hope that this case will shine a light on the San Francisco Sheriff's office and the behavior of jail guards, and that the court will take steps to ensure that this violence against prisoners in the jail is stopped once and for all.
San Francisco, CA (PRWEB) October 7, 2010
The mother of Issiah Downes, a 31-year old mentally disabled man who died in San Francisco County Jail on September 7, 2009, filed a federal civil rights suit on October 1, 2010 against the City and County of San Francisco, Sheriff Michael Hennessey, and a number of Sheriff's deputies and their supervisors at the jail who were involved in Downes' death.
In addition to seeking $50 million in monetary damages, the suit asks the court to order the Sheriff's office to change its policies relating to the handling and restraint of prisoners and the use of safety cells, as well as establishing a meaningful grievance policy for prisoners and ensuring sufficient and effective oversight of jail operations.
Issiah Downes, a San Francisco County Jail pre-trial detainee, who was known to be mentally ill, was on his way to Behavioral Health Court and ultimate release. His sudden death stopped all of that.
The complaint alleges that while handcuffed and shackled, Mr. Downes died as the result of being asphyxiated by Sheriff's deputies employing excessive force as well as illegal and unconstitutional restraint procedures. According to the report of the Medical Examiner of the City and County of San Francisco, which was released on September 23, 2010, over a year after the incident occurred, Mr. Downes' death was a homicide.
"Contrary to the misleading statements that have come out of the Sheriff's office since Issiah was killed, he was not acting in a violent manner and was not a threat to himself or others when he was tricked into agreeing to go to a so-called 'safety cell'," said attorney Geri Lynn Green of San Francisco who filed the suit on behalf of Esther Downes. "In the minutes leading up to his death, Issiah was thrown to the ground by five guards and handcuffed and shackled. One witness said he saw a guard with his knee on Issiah's neck. Other prisoners who witnessed the incident said that Issiah was telling the guards that he couldn't breathe, but they persisted in holding him down."
"It's outrageous that this kind of sadistic and malicious behavior on the part of the guards in the San Francisco County Jail continues to be countenanced by their superiors," said Green. "As far as we can tell, these deputies are still on the job and have not been disciplined in any way. Conveniently for the Sheriff's office, the one year delay in the issuance of the medical examiner's report may mean that no administrative action can be taken against the deputies."
The complaint alleges that the San Francisco County Sheriff's Department has a history of causing death and serious injury using the same or similar restraint procedures. The complaint also alleges that the County has been on notice that the restraint policies and procedures employed at the jail are dangerous to the health and well-being of detainees and therefore violate their constitutional rights and that Sheriff Hennessey himself was personally told that his deputies were abusing and torturing mentally-ill prisoners as early as 2008.
"Given the many similar incidents and resulting lawsuits, it's unbelievable to me that the Jail has no written policies regarding their restraint practices and that their unwritten rules allow this kind of tragedy to take place," said Green. "The Sheriff's spokesperson is quoted in newspaper reports as saying, 'All department procedures were followed properly.' If that's the case, then deputies are being trained to employ techniques that have long been abandoned as inhumane by other jails and the City and County is fully responsible for Issiah's death."
The complaint also alleges that members of the Sheriff's department engaged in a cover-up of the events leading up to Mr. Downe's death, including the intimidation of prisoner witnesses, transportation of prisoner witnesses out of the unit, ordering staff to be silent on the issue, retaliation against prisoners who spoke out, misstatements to the homicide investigators, and obstructing the flow of information to the medical examiner
"There are horrible things happening in that jail on a regular basis and Issiah's death is just the latest example," said Green. "We hope that this case will shine a light on the Sheriff's office and the behavior of jail guards, and that the court will take steps to ensure that this violence against prisoners in the jail is stopped once and for all."
*Esther Downes v. City and County of San Francisco, et al., Case No. CV-10-4451, U.S. District Court, Northern District, California
Geri Lynn Green is a lawyer in San Francisco with a complex litigation practice concentrating on civil rights, RICO, antitrust, white-collar crimes, and unfair business practices in federal and state courts. She works domestically and internationally in areas concerning criminal justice and international human rights.
###