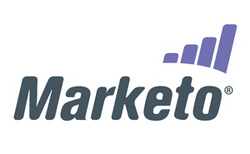 Best Sales Lead Management Program
San Mateo, CA (Vocus) November 8, 2010
Sales Dot Two, Inc. has announced Marketo, the leader in revenue performance management, as a finalist in the "Best Sales Lead Management Program" category at the 2010 Sales & Marketing 2.0 Awards. The Awards honor excellence for the innovative use of SaaS technologies to improve sales effectiveness and marketing performance. Winners will be revealed during an awards ceremony at the conclusion of the Sales & Marketing 2.0 Conference on November 9, 2010, in San Francisco.
The awards ceremony marks the expanding influence of Sales 2.0 technology on companies whose sales and marketing teams are experiencing competitive pressure to move to the next level of performance. The finalists among the six award categories represent forward-thinking businesses that are leveraging the latest technologies to create positive relationships with customers and drive more revenue.
"Marketo's vision is to enable businesses to adapt to today's 'buyer-in-command' marketplace in order to improve revenue performance, and we are honored to be recognized for our leadership in the area of sales lead management," said Phil Fernandez, president and CEO of Marketo. "By providing the tools, thought leadership, and best practices to change how marketing and sales work —and work together—Marketo helps companies of all sizes adopt a revenue performance management strategy and accelerate predictable revenue growth."
Today over 48% of Marketo's opportunities are developed from lead nurturing programs, making it Marketo's number one marketing tool. Marketo is the expert in lead management and in 2009 released the Definitive Guide to Lead Nurturing which outlines for business marketers how to get started in lead nurturing, advanced techniques, and how to calculate the ROI of lead nurturing.
About the Sales & Marketing 2.0 Conference
The Sales & Marketing 2.0 Conference is produced by Sales Dot Two, Inc. and hosted by Selling Power magazine publisher Gerhard Gschwandtner. Expected attendance to this event will be over 500 people; job titles represented will include CEOs, VPs of Sales, VPs of Marketing, VPs of Sales Operations, Division/Regional Sales Managers, Sales Managers, and Marketing Managers.
More Information
View Sales & Marketing 2.0 Awards finalists, categories, and judges.
Schedule a media interview.
Get updates via Twitter @Sales20Conf (#SM20).
For more information, email awards(at)salesdottwoinc(dot)com.
About Sales Dot Two, Inc.
Sales Dot Two, Inc., is an events company responsible for producing the Sales 2.0 Conference series and the Sales & Marketing 2.0 Awards.
About Marketo
Marketo, http://www.marketo.com, is the revenue performance management company revolutionizing how marketing and sales teams of all sizes work — and work together — to accelerate predictable revenue. Marketo's solutions are both powerful and easy to use, providing explosive revenue growth throughout the revenue cycle from the earliest stages of demand generation and lead management to deal close and continued customer loyalty.
Marketo Lead Management helps marketers acquire, nurture and qualify more high quality sales leads with less effort; Marketo Sales Insight helps sales understand, prioritize and interact with the hottest leads and opportunities to close business faster; and Marketo Revenue Cycle Analytics enables marketers to measure, understand, optimize, and predict their revenue cycle. Marketo won the 2010 CODiE award for 'Best Marketing Solution' and was voted 'Best Marketing Automation Application' and 'Best Mass Emails Solution' by Salesforce customers on the Force.com AppExchange. As of September 2010, more than 700 enterprise and mid-market clients globally have adopted Marketo solutions.
###