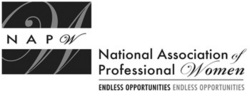 Garden City, NY (Vocus) June 9, 2010
Chapter President opened and welcomed everyone ~our meeting was held at the Espressole Caffe at the Landmark Center in Greenwood Village.
Members introduced themselves and briefly shared issues in building their businesses and topics that they would like our Speakers to discuss. Members that attended ~ Kari Cartwright EcoClean Home Services, Carol Rusler Business Development, Lydia Mary Florist, Barbara Sydow Personal Chef, Chris Arntson Maison D'ambiance, Amalia Maloney Business Operations Support
VP Amanda Lowe created a survey which was sent out to our local chapter members ~ The results were discussed and based on the feedback we will host monthly meetings the first Thursday of every month, after hour events will be held quarterly, with the first after hours being held March 31,2010 from 5-7pm at Del Frisco's.
The Denver Members represent a diverse group of professional women who are strong, vibrant and experts in their professional field.
With more than 150, 000 members, NAPW (the National Association of Professional Women), is the fastest growing and most recognized women's association in the nation. Accomplished members from businesses large and small work daily to achieve professional career growth and development through interactive online networking forums, local face-to-face chapter meetings, access to local and regional seminars, webinars, podcasts and many other educational tools. NAPW is an advanced forum for like-minded professional women to gain exposure and create innovative social and business relationships.
For additional information regarding the Denver chapter and the NAPW organization, please visit http://www.napw.com. Follow NAPW on Twitter at http://www.twitter.com/napwinc and become a fan on Facebook at http://www.facebook.com/napwinc
###