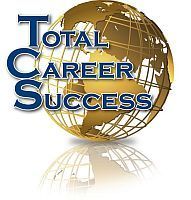 Networking is simple, but it's not easy
Houston, TX (Vocus) March 4, 2010
Dr. Ivan Misner, founder and chairman of BNI and NY Times bestselling author, will be featured on Monday, March 8 on the VoiceAmerica internet radio show, Total Career Success. The show informs listeners and encourages them to achieve their career goals by featuring educational experts to provide advice on job search and career advancement. Dr. Misner is co-author of Networking Like a Pro – Turning Contacts into Connections and will discuss why meeting new people is only half the battle in networking, providing the audience with advice, tips and action plans for leaving a lasting impression.
"Networking is simple, but it's not easy," explains Misner. "Contrary to popular belief, it takes more than an elevator pitch and a business card. Successful networking is about cultivating and maintaining strong relationships, and the courting begins the first time you meet a potential business partner."
Misner encourages networkers to lead off by asking the right questions, avoiding prospecting or qualifying questions that size up the other person's potential or asking for business right off the bat. Questions that demonstrate a genuine interest in the other person's business cultivates an attitude of trust and rapport right from the start. The Networking Like A Pro author presents the following five excellent questions:
"What Do You Like Best about What You Do?"
Rather than simply asking what someone does, this question leads to more interesting conversation about the other person's business, his likes and dislikes, and his experience. It makes the conversation flow and allows the asker to learn about his trade or profession.
"You Mentioned that You Were in (Industry).What Got You Started in that Direction?"
This question gives the other person a chance to talk about personal goals and desires and to look favorably on the asker. Learning about previous experience reveals ways that one might refer other people for specialized products or services.
"Where Else Do You Usually Network?"
Not only does it help break the ice during that sometimes awkward period just after introductions, but it also offers the chance to talk about something common to both parties. This question also provides the opportunity to make an instant connection, a great step toward creating a solid referral partner.
"What Are Some of Your Biggest Challenges?"
This is a great question that can be used toward the end of the conversation. It allows the opportunity to learn about the other parties' reasons, passion, and motivation for being in their specific business.
"How Can I Help You?"
If the asker decides the person they're talking with is someone they'd like to have in their business network, this is a good question to ask. The answer may tell you something that will enable you to help them, and being helpful is the best way to start building a solid relationship. It demonstrates having the other person's interests in mind, and it's an excellent way to build the credibility and trust required to share with a valuable networking partner.
"Regardless of your field or organizational level, you need to learn the skill of networking to achieve your goals," said Ken Dawson, co-host of Total Career Success. "Dr. Misner is one of the top experts in the field."
Sheryl Dawson, co-host, commented, "These networking questions are just the beginning to effective networking. Remember, everyone has a story. Make it your job to find out what it is."
Ken Dawson added, "During the program we will discuss specific ways in which you can apply these networking principles to improve your job search and career success."
To listen to the broadcast, please visit voiceamerica.com and click on the Total Career Success icon. The show will air live at 9 – 10 a.m. Pacific time on March 8 and will then be available as an archive on the web site or to be downloaded to MP3 players and cell phones, or from iTunes http://www.itunes.com/podcast?id=311541702
About Ivan Misner, PhD
Dr. Ivan Misner is the Founder & Chairman of BNI, bni.com, the world's largest business networking organization. BNI was founded in 1985. The organization now has over 5,500 chapters throughout every populated continent of the world. He is a New York Times Bestselling author who has written twelve books including his latest one, Networking Like a Pro, available at all fine bookstores and online booksellers. He is a monthly columnist for Entrepreneur.com and is the Senior Partner for the Referral Institute – a referral training company with trainers around the world. In addition, he has taught business management and social capital courses at several universities throughout the United States. Dr. Misner is considered to be one of the world's leading experts on business networking and has been a keynote speaker for major corporations and associations throughout the world. He has been featured in the L.A. Times, Wall Street Journal, and New York Times, as well as numerous TV and radio shows including CNN, CNBC, and the BBC in London. Dr. Misner's Ph.D. is from the University of Southern California. For more information, articles and videos, visit ivanmisner.com.
About Total Career Success
Total Career Success, which is broadcast on VoiceAmerica, the world leader in Internet Talk Radio, aims to engage listeners in new ways of thinking about their potential, their goals, and their future. The show hosts are Ken and Sheryl Dawson, principals of Total Career Success, Inc. and authors of Job Search: The Total System, 3rd edition. They have served corporations in outplacement and career development as well as talent management optimization for 30 years in their consulting firm Dawson Consulting Group. The show presents guests who are experts in their fields to share the lessons they have learned in succeeding in their various areas of excellence and to discuss tips about a broad range of career issues, from specific career opportunities, to industries and workplace changes, to financial and advancement considerations. To access their new free job search and career transition video series visit http://www.betterjobbetterlife.com For more information, visit totalcareersuccess.com
###