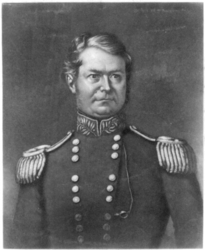 I think this show in particular offers the opportunity to find some real Fort Worth treasures, as well as Texas ones. There is such a variety and something for everybody.
Fort Worth, TX (PRWEB) May 26, 2010
A rare Hemingway autograph, rare images of Geronimo and General W. J. Worth are being offered for sale at the 6th Annual Fort Worth Postcard and Paper Show on June 5th and 6th at the Lockheed-Martin Recreation Center. One of the largest shows of its kind in Texas, it will present nearly 1,000,000 postcards, autographs, maps, photos, scrapbooking images and other paper ephemera.
The rare autograph of the American writer, Ernest Hemingway (1899–1961), is on a menu of the El Dragón Bar and Restaurant on the waterfront in Cuba. Above his signature, in the same blue ink, are the words "A delightful place." Lobster was listed as a dollar and ten cents. "He was friendly with Castro," said Dub Dewitt, the dealer who is offering the autographed item for sale. The autograph is valued at $3000-$5000. The photo of Geronimo, a prominent Native American leader of the Chiricahua Apache (1829-1909), was taken at Fort Sill where he was held prisoner and bears words on the back to that effect; and possibly his printed signature in faint pencil. "The picture of Geronimo is very rare and the Hemingway autograph is the rarest item I have in my collection," said Fort Worth resident, DeWitt.
Another highlight of the Postcard and Paper Show is the rare lithograph collection of General W. J. Worth (1794–1849), for whom Fort Worth was named. These images and early Fort Worth photos are among historical items being offered by Fort Worth and Texas collector, Douglas Harman, of Harman Antiques in Fort Worth. "I think this show in particular offers the opportunity to find some real Fort Worth treasures, as well as Texas ones," said Harman. "It is a thrill to see all the people who attend going through things looking for a great find. There is such a variety and something for everybody."
With 28 dealers from 6 states, it does indeed offer something for all interests and pocket book sizes. The huge selection of postcards includes antique, vintage, and modern featuring views of Fort Worth, Dallas, many cities, towns and scenic views of Texas, the U.S.A., and many foreign countries worldwide. Also within the card group is a wide variety of topical categories including actors, animals, artist-signed, automotive, aviation, banks, beer & breweries, Black Americana, children, Christmas, Coca Cola, comic and humor, courthouses, depots, disasters, Dr. Pepper, fairs and expos, fire and fire-related, greetings, Halloween, hold-to-light, holidays, hotels and motels, military, mining, National parks, oil and petroliana, pretty ladies, ranching and cattle, restaurants, risqué, roadside, Route 66, Santas, ships, stadiums, trains and trolleys, transportation, and more.
The wide variety of paper collectibles and ephemera offered includes everything from matchbooks and sheet music to vintage advertising and antique photographs. There will be early writing, trade cards, stereoviews, maps, prints, old travel brochures, local items of interest such as State Fair and Stockyards memorabilia, die cuts, early postal history, historical documents, letterhead, airline and transportation timetables, stamps, magazines, and more. Come look through hand-tinted cards, old Valentines and Easter cards, Santa Claus die cuts, hold-to-light cards, pages from turn-of-the-century flower catalogs, prints, brochures, celebrity pictures and autographs such as Tom Landry, Lauren Bacall and NASA astronaut Alan Bean. Vintage images can be enlarged and framed for home décor and small images are suitable for embellishing scrapbooks.
Another Fort Worth dealer, Lynette Beevers, renowned in the home decorating trade for her extensive collection of beautiful Victorian paper and vintage cards suitable for framing or scrapbooking projects, will be exhibiting. She offers beautiful calendars, paper dolls and pretty lady artisan cards with cooking, dancing and patriotic themes, to name a few.
You are welcome to bring paper items you have inherited, purchased from estate sales or antique shops to obtain appraisals from experienced dealers; or even sell or trade them. There will be postcard reference materials and archival supplies available for purchase including postcard sleeves of all types and sizes, pages, boxes, markers and hard plastic protectors for larger paper items.
Though collectors will be looking for hidden treasures and rare cards which can be sold for hundreds or upwards of a thousand dollars or more, there is a nice selection of cards priced between twenty-five cents and one dollar, allowing beginners to get into the hobby at a very reasonable price. Whether you are collecting, conducting genealogy research, decorating or scrapbooking, it's a lot of fun hunting for treasures with the whole family.
The 6th Annual Fort Worth Postcard & Paper Show is being held at the Lockheed-Martin Recreation Center, 3400 Bryant Irvin Rd., Fort Worth, Texas 76109 (between I-20 and I-30 in southwest area) on Saturday, June 5th from 10 AM to 6 PM, and Sunday, June 6th from 10 AM to 4 PM. The center has a 5000+ square foot exhibit space with dealers from across Texas and the U.S. Adult admission is $3.50 for a two-day pass and children are free with a paid adult. For more information including dealer listings, a map and directions to the show, nearby hotels, and much more, please visit FtWorthShow.com or call 281-565-0771.
###