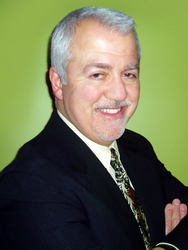 "George never failed to provide incredible results in spite of the assignment or the challenges. He is a true professional!" - John Mendel , Executive V.P. Honda of America
Rochester, MI (PRWEB) July 26, 2010
June 21st was a monumental day for George Piliouras & Associates, who recently celebrated their 2-year anniversary. George Piliouras & Associates is a Creative Communications company specializing in Advertising and Marketing, led by George Piliouras, President and Chief Creative Officer. Prior to taking an entrepreneurial turn, George served as Senior Vice President, Executive Creative Director at advertising powerhouse, J. Walter Thompson. His award-winning work has been proudly recognized by Mobius, Telly, Caddy, International TV Advertising, and the Radio Advertising Bureau.
As Executive Creative Director, George was the creative lead for all regional creative campaigns for FORD and Ford's 53 Ford Dealer Advertising Associations along with a multitude of brand alliances including America's top-rated show, AMERICAN IDOL as well as Dollar General, an 8,200 national store network.
George personally worked with Country Music Superstar, TOBY KEITH. He served as Executive Creative Director in branding and marketing all of Toby's promotional activities for Ford. That included leading all of Toby's multi-media advertising campaigns for Ford Trucks and coordinated it with Toby's concert promotions nationwide.
The Right Time for a Big Change
"It was time for a change as I saw the old models for doing business in advertising changing to more boutique-like agencies that were more nimble, more creative and more cost-effective," says Piliouras. "My vision was to bring big ad agency thinking and ideas without the big agency costs to help make businesses more competitive in today's tough climate," he adds. George Piliouras & Associates' creative expertise in advertising and marketing is extensive and they work in a multitude of media outlets including television, radio, websites, on-line media, print, video, out-door and live entertainment for their clients with great success.
His vision appears to be working. George Piliouras & Associates have successfully increased their client roster to working with the Michigan Humane Society, Tanner Friedman, United Methodist Retirement Communities, Laser-Blast, Optiminds, Ann Arbor Hands On Museum, Yessian Music, Joseph Karl Publishing, Serving Seniors, Blue Tel Network and Xtreme Agent 365 to name a few.
" A lot of other companies think they know about branding, marketing and advertising, but don't fully know the playing field" said Piliouras. "To get critical insights you have to really dive into the culture, into people's behaviors and mindsets to understand those dynamics. Without that insight, you're approaching it halfway."
George Piliouras & Associates have their sights set for success. They're serving their growing client base with great results and aggressively pursuing new business to broaden their horizons. Their tagline speaks volumes. "Say Something Believable in a Powerful Way." With more new business in their sights, their tagline appears to be working. Their website, http://www.gpiliourasandassoc.com offers a multitude of creative expertise, award-winning work and boasts an impressive list of client testimonials.
If you'd like more information, or to schedule a meeting with George Piliouras & Associates, please call George Piliouras at 313-595-1897 or e-mail George at george(at)gpiliourasandassoc(dot)com.
###