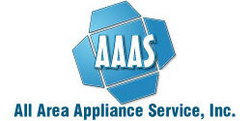 As a mom, nothing is more vital to the home than major appliances. A working refrigerator, stove, washer and dryer are a must! All Area Appliance Service is a trusted name for appliance repair in Atlanta.
Atlanta, GA (PRWEB) June 17, 2010
As the economy struggles and every dollar counts, more and more people are choosing to repair appliances instead of replacing them. If an appliance is less than 10 years old or the repair is less than 50% of the replacement cost, repair just make sense.
If an effort to ease the burden of unexpected repair costs, All Area Appliance Service has launched a new marketing campaign with many discounts and coupons for appliance repair services.
All Area Appliance Service is a family owned and operated appliance repair company providing appliance services to Metro Atlanta and the surrounding counties. We offer same day service and free service calls with repair. Our focus is on providing quality appliance repair services and building lasting relationships with our customers. Please visit our website at http://www.allareaapplianceservice.com or call us at 770-707-1600.
###