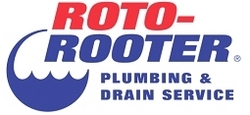 These simple tips can help you contain some basic plumbing problems, and possibly help you avoid major plumbing repairs
Cincinnati, OH (PRWEB) June 9, 2010
Roto-Rooter's Atlanta plumbers are experts at responding to plumbing emergencies. They'd like to offer people free advice that may help correct small problems before they turn into costly repairs.
"These simple tips can help you contain some basic plumbing problems, and possibly help you avoid major plumbing repairs," said Larry Rothman, director of plumbing services at Roto-Rooter Plumbing & Drain Service.
Toilet Running? First try shaking the flush handle to free the chain. This may jerk the flapper into the closed position, stopping the leak. If that doesn't work, remove the tank lid and gently raise the float ball until the water stops running. The float ball controls the water flow into the tank. When the float ball is in the correct position at the top of the tank, the water will stop running and the toilet should be silent. Inspect for broken or worn parts, replacing them as necessary. Replacing the rubber flapper valve will fix most toilet leaks. Keep in mind that one slow running toilet can waste over 25 gallons of water a day.
Object Dropped Down Sink? Don't run the water because it will force the object out of reach. Locate the U-shaped trap under the sink. Place a bucket under the area to catch water, then carefully remove the slip nuts attached to the pipe and trap. Once the object is removed from the trap, replace and secure the slip nuts. If the object has passed beyond the P-trap, don't run any water in the house. Call a plumber with a pipe camera to search for the object in your drain system.
Jammed garbage disposal? Do not stick your hand inside. Turn off the switch. Try pressing the re-set button on the bottom of the disposer. If that doesn't work, insert the appropriate size Allen wrench, or the "key" that came with the unit, into the hole at the bottom of the disposer. Turn the wrench until the object is dislodged.
Established in 1935, Roto-Rooter is the largest provider of plumbing repair and drain cleaning services to business and residential customers in North America. For more information about Roto-Rooter's services, visit Roto-Rooter's Web site at http://www.rotorooter.com.
###