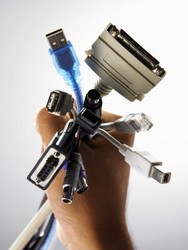 "Work Anywhere" with Bay Area Systems "Cloud Computing Solutions".
San Francisco, CA (PRWEB) June 10, 2010
Bay Area Systems (http://www.BayAreaSystems.com), premier Information Technology (IT) consulting provider in San Francisco Bay Area, is on the forefront of providing cost-effective IT outsourcing solutions for small businesses.
Bay Area Systems (http://www.BayAreaSystems.com) is now offering "Work Anywhere" online business solutions provide customers the freedom to work remotely via secure Internet connection. Launching July, 2010, "Work Anywhere" "Cloud Computing Solutions" will provide customers access to workstation(s) utilizing virtual workstation technology from Microsoft, provide a centralized, cost-effective, and familiar work environment and flexibility of computing from virtually anywhere in the world with high-speed Internet connectivity.
Benefits for cloud computing solutions include, but not limited to: Cost savings in software (only one installation instance is needed); familiar configuration and settings (once connection is established, users will see the same remote workstation desktop exactly as they see it when they log in from anywhere around the world with a high-speed Internet connection); security (users' email, data is safely stored in the centralized online server environment, where it is protected and backed up; it is unlikely to lose data if laptop is stolen, or when home computer crashes); work from anywhere in a seamless fashion.
As the Internet is increasingly stable and reliable, remote desktop solutions prove to be a key component in centralized data storage, application hosting, and cloud computing. Customers can utilize the strength of an advanced and powerful workstation to perform complicated tasks via remote desktop, and it no longer requires them to have a desktop workstation in the office, and/or another identical system at home in order to have the same computing power with doubling or even tripling the cost. Furthermore, it is virtually independent of operating systems on the connecting computer(s) – customer can be using PC running Windows XP, Windows Vista, Windows 7, and most late model Apple computers and laptops.
Bay Area Systems (http://www.BayAreaSystems.com) newly available "Work Anywhere" solutions can be implemented via secure Virtual Private Network (VPN) tunnels, or Secure Socket Layer (SSL) to provide the ultimate security and encryption. In addition, Bay Area Systems "Work Anywhere" servers are located in secure data center, where they are secure, power backed up, and with data backup enabled. The "Work Anywhere" virtually takes out the risk of data loss due to power outage and/or network connectivity issue on user's computer or user's computing environment; the remote desktop will pick up where the user left off.
Bay Area Systems have made available to San Francisco Bay Area small business owners one of the most powerful and convenient office computing solutions to solve the growing needs of accessing office computing environment 24/7 and from anywhere around the globe; as well as cost saving since customers no longer need identical sets of workstations and software to use at work and/or home.
The combination of cutting-edge, professional services of Bay Area Systems and production proven remote desktop solutions provided by Microsoft as well as Citrix Systems serve to deliver energy saving, cost-effective, energy efficient, cutting-edge, fast and green office computing solutions to Bay Area Systems customers.
Starting June, 2010, Bay Area Systems "Work Anywhere" solution will include Microsoft Office Suite software, providing small business owners with access to popular Microsoft Word, Excel, PowerPoint, and even Access database software access. The "All Inclusive" "Work Anywhere" solutions offered by Bay Area Systems will provide small business owners with flat-rate IT solution, with virtual workstation maintenance, data backup, and potential future operating systems and software upgrade all included in one simple package.
For almost a decade, Bay Area Systems has provided cost-effective computer systems and network support and services to small businesses all around the San Francisco Bay Area. Bay Area Systems LLC has become a pioneer in providing customized technology solutions that are efficient, cost-effective, and improve bottom line of small businesses. Bay Area Systems business model is based on their passion to provide the best customer service experience in the industry, and building long-term business relationship with their customers.
###