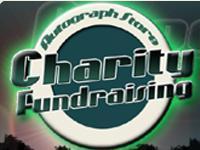 New York, NY (PRWEB) March 3, 2010
Autograph Store's Charity Fundraising Division announces its sponsorship of Big Brothers Big Sisters of Oklahoma's recent A Taste of Tulsa charity auction. The celebrity autographed memorabilia provided by Autograph Store Charity Fundraising motivated bidders and helped Big Brothers Big Sisters of Oklahoma to conduct a highly successful charity event. Autograph Store supplied these celebrity autographed collectibles for the Big Brothers Big Sisters charity fundraiser:
1. Rolling Stones autographed guitar
2. Eric Clapton signed & framed record album
3. Miley Cyrus signed & framed photo
4. Jonas Brothers signed & framed photo
5. Sylvester Stallone signed boxing glove
6. Michael Jackson signed & framed record album
Jeffrey A. Reid, Executive Chairman of Big Brothers Big Sisters of Oklahoma, praised the partnership with Autograph Store Charity Fundraising that led to his organization's successful fundraising event: "Thank you for your prompt response and generous contributions to the 2010 A Taste of Tulsa benefiting Big Brothers Big Sisters of Oklahoma. We had an outstanding event and raised over $8,400 with just 6 of your items. Considering we only connected for the first time 2 weeks before the event, you made the process extremely easy and risk free! You were easy to work with and the auction items arrived in perfect condition. We will definitely be using Autograph Store for our events in the future and look forward to strengthening our partnership," Mr. Reid said.
Anthony Nurse, Charity Fundraising Director at Autograph Store Charity Fundraising Division, was glad to help Big Brothers Big Sisters of Oklahoma with their urgent need for fundraising items: "Jeff and I met on Twitter where we have over 2600 non profits and charity organization followers. I replied on Twitter and Jeff and I spoke the next day and confirmed his 6 auction items; which helped Big Brothers Big Sisters of Oklahoma profit over $8000 at their charity auction. In a follow up conversation with Jeff Reid he told me he wished he had known about Autograph Store Charity Fundraising sooner and that next year he will contact us well in advance of the date and take a lot more items from us. I look forward to supporting A Taste of Tulsa next year as well as any and all Big Brothers Big Sisters Chapters across the country," Mr. Nurse said.
Autograph Store Charity Fundraising invites charities who want to raise money for their charitable galas, auctions, benefits or events, to read charity fundraising testimonials from organizations who conducted successful fundraisers using its celebrity signed memorabilia. In 2009 Autograph Store Charity Fundraising helped charities raise $1,123,845 for their programs. The current economic downturn makes it more important than ever to plan charity fundraisers that will stimulate donors to action. Autograph Store Charity Fundraising welcomes all non-profit organizations and charities who would like to plan upcoming charity fundraising events.
About Autograph Store Charity Fundraising:
Autograph Store Charity Fundraising is a charity fundraising company serving at the pleasure of more than 1,200 charities & non-profits worldwide. Autograph Store Charity Fundraising's mission is focused on helping charities and non-profits exceed their fundraising goals at their charity galas, dinners, benefits, golf tournaments and more with zero risk to the organization through a myriad of authentic hand signed entertainment and music collectibles. Autograph Store Charity Fundraising's branded celebrity memorabilia has assisted charities while increasing their fundraising in all 50 states in the US as well in Japan, Canada, United Kingdom and Australia. Website: http://charityfundraising.autographstore.com
For more information on Autograph Store Charity Fundraising's authentic celebrity autographed memorabilia items, please contact:
Anthony Nurse
Charity Fundraising Director at Autograph Store
Phone: 201-840-8777
# # #