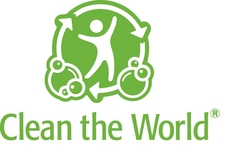 "Each day around the globe, more than 9 thousand children under age 5 die from acute respiratory illness and diarrheal disease," says Shawn Seipler, executive director of Clean the World. "Both are preventable by washing with bar soap."
Orlando, FL (PRWEB) September 9, 2010
Clean the World (http://www.cleantheworld.org), an Orlando-based charity that recycles hotel soaps and shampoos, has delivered more than six million bars of soap to children and families in need at home and abroad.
The non-profit 501 (c) (3) charitable organization, which was founded in 2009, is dedicated to promoting proper hygiene and reducing landfill waste caused by discarded hotel amenities. Clean the World works with hotels and bed-and-breakfasts through an innovative hotel amenities recycling program that helps ensure a steady flow of otherwise-discarded soaps and shampoos to the people who need them most.
In just 19 months, Clean the World has partnered with more than 400 hotel properties in 45 states and Canada to collect, sanitize, recycle and distribute 375 tons (750,000 lbs.) of soap. Hotel partners represent major brands, such as Walt Disney World Resorts, Harrah's Entertainment, Mandarin Oriental, Westgate Resorts and Four Seasons.
The soaps, primarily in the form of 6 million 2 oz.-bars, are disinfected and re-formed during a sanitization and rebatching process at recycling operation centers in Orlando and Vancouver. Shampoo and conditioner bottles are also sanitized for distribution. New recycling operation centers are scheduled to open soon in Las Vegas and Toronto as the organization continues its rapid expansion.
"Each day around the globe, more than 9 thousand children under age 5 die from acute respiratory illness and diarrheal disease – the top two killers of children worldwide," says Shawn Seipler, executive director of Clean the World. "Both are preventable, in large part, by washing with bar soap. That gives an added sense of urgency to our mission."
Distribution is achieved through a network of global distribution partnerships, including Floating Doctors, Cap Haitien Health Network operating in Haiti, and World Vision, a Christian humanitarian organization, which also has helped deliver hundreds of pallets of soap to homeless shelters, women's shelters and missions in the United States.
Soaps have been delivered to more than 30 countries worldwide, such as Haiti, Pakistan, Armenia, Dominican Republic, Honduras, Nicaragua, Panama, Uganda, Lesotho, and Swaziland.
The effort has a strong environmental impact as well, which makes it especially attractive to so-called "green" hotels and eco-friendly industries.
"Each day in North America, nearly 2 million bars of soap and even more tiny, plastic hair care bottles are discarded as trash," Seipler says. "Nearly 358 tons of soap and plastic bottles are sent to local landfills on a daily basis. We can help divert that trash and recycle these amenities into life-saving, germ-fighting items of good health and great hope."
About Clean the World, Inc.
Clean the World is committed to reducing the waste created by discarded soap and shampoo products and collects these items from hotels to be recycled and distributed to domestic homeless shelters and impoverished people worldwide, helping to prevent deaths caused by hygiene-related illnesses. Clean the World Foundation, Inc. is a non-profit, 501(c) (3) tax-exempt charitable organization. For more information visit: http://www.cleantheworld.org . And you can help Clean the World win a $25K Pepsi Refresh grant. Vote each day online at http://www.refresheverything.com/recyclesoap and text 101319 to 73774 (PEPSI).
###