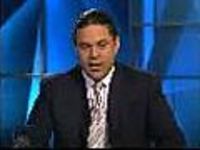 "Amazing oil call" - Swiss hedge fund
Greenwich, CT (PRWEB) October 8, 2010
Daniel Bruno is among the world's best gold-timers in 2010 according to Bloomberg magazine. Mr. Bruno, a Chartered Market Technician, has racked up an impressive list of market calls since 2008. In a February 2010 interview with CNBC he called for gold to rise to $1400 from $1060. It is currently up 30%:
http://www.youtube.com/watch?v=BScYtfSVTy4
In March, he wrote articles for MarketOracle.com predicting a bull market in stocks. The Dow Jones is now up over 10%:
http://www.marketoracle.co.uk/Article18274.html
http://www.marketoracle.co.uk/Article17987.html
In April, Mr. Bruno advised investors to consider Argentine and Greek bonds, which have surprised the pessimists and outperformed the market:
http://www.marketoracle.co.uk/Article18922.html
Mr. Bruno came to broad investor attention in March 2008 with the first interview on Bloomberg Television calling for the U.S. dollar to reach an all-time low of 1.63 to the Euro within three months. In December 2008, he called for oil prices to more than double from their lows around $40 within nine months. Both predictions were accurate to within 90%.
Mr. Bruno employs sophisticated pattern recognition and price signals to forecast trends of stocks, currencies, bonds and the economy in general. In 2007 he predicted the stock market crash and Great Recession of 2008-2009.
To contact Mr. Bruno, please write to Assistant.to.Daniel.Bruno(at)gmail(dot)com
###