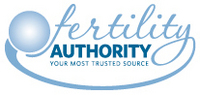 I was trained in psychology by doctors who were well schooled and wise about how to approach disorders. We identify the unique journey and find the right path to optimize the chance to find satisfaction and happiness
New York, NY (Vocus) March 31, 2010
FertilityAuthority has named Dr. David L. Keefe, M.D. its Fertility Doctor of the Month for April 2010. Dr. Keefe is Stanley Kaplan Professor and Chair of the Department of Obstetrics and Gynecology at NYU Langone Medical Center, in New York. His research focuses on egg infertility, reproductive aging and stem cells, while his clinical practice focuses on the diagnosis and treatment of infertility, including IVF.
In addition to being a nationally recognized physician-scientist, Dr. Keefe is also a Harvard-trained psychiatrist, which has greatly influenced his clinical practice. "I was trained in psychology by doctors who were well schooled and wise about how to approach disorders. We identify the unique journey and find the right path to optimize the chance to find satisfaction and happiness," he explains. Infertility can be emotionally painful for the couple affected. Dr. Keefe's understanding of the psychological implications of the disease, as well as the physical ones enables him to choose the best course of treatment.
"Dr. Keefe's compassionate approach to his patients and his ground-breaking research really made us take notice," says FertilityAuthority's Editor-In-Chief, Jennifer A. Redmond." "His treatment philosophy, clearly guided by his psychiatric training and sensibilities, is unique among fertility doctors. And his research has been widely recognized."
Each month the Fertility Authority editors, in consultation with their Advisory Board and experts in the field of reproductive medicine, recognize one specialist for his/her ground-breaking research, outstanding patient care, efforts to make treatment accessible or unique treatment philosophy. Previous Doctor of the Month honorees include James Goldfard, Robert Stillman, Mitchell Rosen, Tarun Jain, Mark Trolice, John Zhang, Andrew Toledo, Avner Hershlag, Angeline Beltsos and Sherman Silber. Read their profiles along with Dr. Keefe's at http://www.fertilityauthority.com/doctor-of-the-month. Nominations for Doctor of the Month can be emailed to editors(at)fertilityauthority(dot)com.
ABOUT FertilityAuthority.com - FertilityAuthority is the only web portal dedicated to fertility. FertilityAuthority encourages women and men to be proactive regarding their fertility and provides the tools and information to do so: best-of-breed content written by healthcare writers and journalists and vetted by reproductive endocrinologists, a robust interactive community of bloggers, columnists and message boards, a growing video library of patient testimonials, breaking fertility news, and a database connecting you to fertility specialists. Visit http://www.fertilityauthority.com or find it on Facebook, LinkedIn and Twitter.
# # #