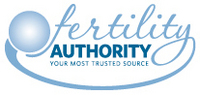 We're continuing to develop the FertilityAuthority website based on user needs and customer satisfaction
New York, NY (Vocus) May 11, 2010
In an effort to offer users targeted information relevant to their geographic location, FertilityAuthority is creating ten local mini-sites. Visit http://www.fertilityauthority.com/chicago to see the first of these "sitelets" and get a feel for why localized content is good for both patients and advertisers alike. Boston and Miami sites have also launched, and several more cities will be coming soon, so stay tuned.
Experts agree that search engine technology is trending towards local markets. This is because internet users are becoming more specific about their searches and often submit geographically constrained search terms to find results that are pertinent to them. Typical local search queries include not only information about "what" the site visitor is searching for but also "where" he or she can find it. Since fertility treatment and related services are typically "consumed" locally, searches for these services often have geographic tags on them.
"We're continuing to develop the FertilityAuthority website based on user needs and customer satisfaction" says Jennifer Redmond, Editor-in-Chief, of FertilityAuthority. "We change, build and enhance the site on research we see where users often start with broad search queries and then get very specific in their respective searches – both by disease state and by locale."
Advertisers such as fertility clinics and other fertility specialists will also benefit from FertilityAuthority's localized mini-sites. By displaying their advertisements to a more targeted, contextually-based audience, they will see a much greater ROI than from other traditional media outlets.
Mini-sites can be a great supplement to a primary website. FertilityAuthority's mini sites that focus on specific cities will help patients better navigate through the wealth of information that http://www.fertilityauthority.com provides. "We're confident these mini-sites will enhance the value of our main site while providing targeted messages to patients that come to us for trying to conceive education and support," says CEO, Gina Bartasi.
ABOUT FertilityAuthority.com - FertilityAuthority is the only web portal dedicated to fertility. FertilityAuthority encourages women and men to be proactive regarding their fertility and provides the tools and information to do so: best-of-breed content written by healthcare journalists and vetted by reproductive endocrinologists, a robust interactive community of bloggers, columnists and message boards, a growing video library of patient testimonials, breaking fertility news, and a database connecting you to fertility specialists. Visit the site directly and find it on Facebook, LinkedIn and Twitter.
###