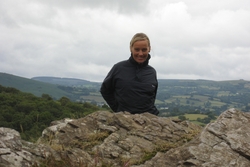 (PRWeb UK) September 21, 2010
When Gillie started working at FitFarms she had the task of withholding their reputation as the UK's No.1 Weight Loss and Fitness Camp. With more and more companies coming onto the market this was going to be a challenge. Gillie is a results driven health manager and 2nd place isn't an option that is taken when Gillie is involved. Looking back at Gillie's working history we discovered she was once employed by LA Fitness which is one of the nations largest gym groups. She was awarded Health Manager of the year within her first year of service which is astonishing if you take into account the hundreds of clubs up and down the country.
Gillie says "There are so many companies now from Fit Camps to Weight Loss Boot Camps and they're all promising long term sustainable health results. In reality they don't help their clients towards long term health as when you look more closely there's no programme set up to achieve such a statement. The FitFarms post course programme is now as structured as the 7 day residential programme. We devise a nutrition and exercise programme which runs along side the weight management programme. I've devised the "Sustainable Health and Weight Loss Programme" drawing on over 15 years in the health industry and 10 years as a certified Life Coach. We're implementing this programme at FitFarms so clients can achieve Sustainable Health and Weight Loss."
Gillie Sutherland walks her talk as well. When she's not changing womens lives at FitFarms you can find her partaking in yoga and dance classes. She also has a passion for surfing and can often be found on the waves of Croyde Bay and Newquay.
FitFarms runs 7 day courses with Gillie's post course programme all year round and cost from £1095 for a shared room and £1495 for a single room all inclusive.
###