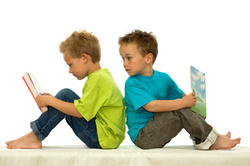 We understand that there are some images out there that people would like to keep private. Extending our daily offer will provide opportunities for more people to take advantage of this great offer without compromising their privacy
(PRWeb UK) July 28, 2010
Due to the great response received from the recently launched Summer Competition, KoodibooK today announced the extension of their daily free photo book offer to include privately published books. This is to enable people with private images to take advantage of this offer.
Announcing the extension, Richard Godfrey, CEO of KoodibooK commented, "We have had a great response to the competition so far and we also understand that there are some images out there that people would like to keep private. Extending our daily offer will provide opportunities for more people to take advantage of this great offer without compromising their privacy."
Now in its second week, the Summer Competition being organised by KoodibooK aims at encouraging more photo enthusiasts to display their creativity through photo book creation. The competition ends on the 31st of August 2010. Photo books can be created under any of three categories including best travel photo book, most original photo book, and best special event photo book. In addition to the main competition is a daily free photo book offer where all books published each day are entered into a daily draw.
KoodibooK provides an option for keeping your photo book private or making it public on the KoodibooK website. The inclusion of private photo books only applies to the daily free photo book offer hence photo books entered for the main competition should be made public.
KoodibooK also allows entrants to easily share their published entries with their Facebook friends via a KoodibooK Facebook application.
View some of the most recent entries here
For further details about the competition visit http://www.koodibook.com
About KoodibooK: KoodibooK is the new way of self publishing which lets you create photobooks incredibly fast and then enables you to publish them anywhere. KoodibooK takes photobooks and self-publishing to a new level with accurate 3D previews, unparalleled access to Facebook and other online photo stores, a library to generate your own book sales, an incredibly fast and easy to use environment, printing via the leading European photobook publishers, a Facebook application and all based on massively scalable and reliable computing services in "the cloud".
###