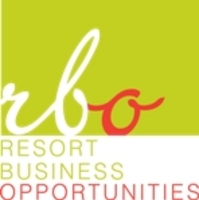 The site is notable for being the first that I know of that serves such a niche market, and also for being so usable and versatile. -Killerstartups.com
Bend, OR (PRWEB) June 10, 2010
Resort Business Opportunities LLC (RBO) has launched their website go-rbo.com , which is dedicated exclusively to matching business buyers and sellers in the most exciting and desirable destinations around the U.S. At RBO the goal is to connect the lifestyle business buyer to the right opportunity—be it seaside or slope-side, lakefront or riverfront, restaurant or retail. Resort Business Opportunities provides all of the information needed to buy, sell and run a business in paradise.
For Business Buyers
RBO understands that a business purchase in any resort town is a nebulous combination of person, place, lifestyle, and opportunity. RBO only lists business and commercial properties that are located in great recreation-based areas. For the first-time business owner or seasoned entrepreneur, go-rbo.com offers streamlined and customizable search capabilities to meet the buyers' needs. Listings are searchable by categories that are unique to the resort business marketplace:

Resort-Specific Business Types (restaurants, retail, lodging, guide/outfitter)
Geographical Characteristics (Beach, Mountain, Lake, River, Desert, Coastal )
Outdoor Activities (skiing, fishing, mountain biking, golfing, surfing, sailing )
Regional Locations (Rocky Mountain West, Pacific Northwest, Desert Southwest)
Additionally, every listing contains links to the Wikipedia entry and a weather website for the business location. The goal at RBO is to help potential buyers make the most informed decisions about the business and the place.
For Business Sellers
The number one challenge facing business sellers in resort towns is a small audience with limited exposure. The nature of resort communities is such that no one is ever "from" there—most have relocated for the lifestyle and surroundings—which means that advertising locally effectively cuts off the target demographic. RBO helps the business seller reach a specifically targeted nationwide audience of interested buyers. And it does so at rates that are comparable to—or in most cases, less than—traditional business listing sites.
Understanding the Resort Lifestyle
At Resort Business Opportunities they realize the unique challenges that these desirable—but sometimes isolated and quirky—locations pose to a would-be business owner. They know that it's about more than recreational activities and the number of sunny days per year. That's why go-rbo.com is not just an advertising venue, it is a resort business community site as well. Through their newsletter and blog they provide specific, relevant insight regarding the nuances of relocating to, living in, and running a business in resort areas; information that could not be found anywhere else, until now.
About Resort Business Opportunities LLC
RBO owns and operates http://go-rbo.com, the only online listing venue for businesses for sale in great resort and vacation destinations around the U.S. The founders of RBO reside in Bend, Oregon and have spent the majority of their lives living, working, and running businesses in resort towns around the U.S. (Florida, Delaware, Hawaii, California, Colorado and Oregon.) They understand that the primary reason that most people buy a business in a resort town is for the lifestyle.
# # #