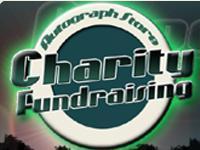 Autograph Store Charity Fundraising is ready to step in at a moment's notice to help organizations plan Haiti disaster fundraisers. Our celebrity signed collectibles have consistently stimulated bidders to action, even in this down economy. Organizations are encouraged to contact us immediately and we can help them today to plan their fundraisers
New York, NY (PRWEB) February 9, 2010
The recent tragic earthquake in Haiti has left many people wondering how they can help with the relief effort. Autograph Store's Charity Fundraising Division has moved quickly to help raise much needed funding for Haitian earthquake victims through American Red Cross charity auctions and fundraisers conducted by other relief organizations. When time is of the essence charitable organizations know that they can count on Autograph Store Charity Fundraising to consult with them on how to conduct a profitable charity fundraiser. Autograph Store Charity Fundraising's authentic celebrity signed collectibles consistently entice bidders at charity auctions, and offer unique ways to raise money. One of the most important reasons that charitable organizations like working with Autograph Store Charity Fundraising is that it is easy to get started planning fundraisers, whether the charity is large or small.
Charitable organizations can contact Autograph Store Charity Fundraising to select autographed celebrity memorabilia for their fundraisers and have the items shipped to them post-paid by Autograph Store. Any amount bid on each item over its reserve price is profit for the charity. There is no risk to the organization to work with Autograph Store Charity Fundraising. If for some reason an item does not sell the charity can return it post-paid to Autograph Store.
"We are glad to be able to help the American Red Cross and other charitable organizations raise money for the victims of the Haiti earthquake disaster," Anthony Nurse, Charity Fundraising Director at Autograph Store said. "Autograph Store Charity Fundraising is ready to step in at a moment's notice to help organizations plan Haiti disaster fundraisers. Our celebrity signed collectibles have consistently stimulated bidders to action, even in this down economy. Organizations are encouraged to contact us immediately and we can help them today to plan their fundraisers," Mr. Nurse stated.
Autograph Store Charity Fundraising invites charities who want to raise money for Haitian earthquake relief or any other type of charitable benefit, gala or event, to read charity fundraising testimonials from organizations who conducted successful fundraisers using its autographed celebrity memorabilia items. In 2009 Autograph Store Charity Fundraising helped charities raise $1,123,845 for their programs. Charities are welcome to contact Autograph Store Charity Fundraising today to start planning their upcoming auctions, galas and benefit events.
About Autograph Store Charity Fundraising:
Autograph Store Charity Fundraising is a charity fundraising company serving at the pleasure of more than 1,200 charities & non-profits worldwide. Autograph Store Charity Fundraising's mission is focused on helping charities and non-profits exceed their fundraising goals at their charity galas, dinners, benefits, golf tournaments and more with zero risk to the organization through a myriad of authentic hand signed entertainment and music collectibles. Autograph Store Charity Fundraising's branded celebrity memorabilia has assisted charities while increasing their fundraising in all 50 states in the US as well in Japan, Canada, United Kingdom and Australia. Website: http://charityfundraising.autographstore.com
For more information on Autograph Store Charity Fundraising's authentic celebrity signed memorabilia items, please contact:
Anthony Nurse
Charity Fundraising Director at Autograph Store
Phone: 201-840-8777
Email: Anthony (at) autographstore (dot) com
###