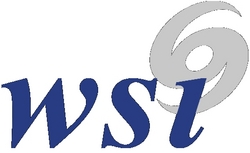 Record warm tropical Atlantic ocean temperatures and an enabling wind shear environment should result in a very active tropical season this year
Andover, MA (Vocus) July 21, 2010
In its latest tropical update for 2010, WSI (Weather Services International) now calls for 19 named storms, 11 hurricanes and 5 intense hurricanes (category 3 or greater). The 2010 forecast numbers are well above the long-term (1950-2009) averages of 10 named storms, 6 hurricanes, and 2 intense hurricanes and slightly above the averages from the more active recent 15-year period (1995-2009) of 14/8/4. These numbers are also a slight decrease from the June forecast numbers of 20/11/5.
Further, WSI's hurricane landfall forecasting model (developed in collaboration with reinsurance intermediary Guy Carpenter) continues to suggest that the coastal region from the Outer Banks of North Carolina northward to Maine is twice as likely as normal to experience a hurricane this year.
"Record warm tropical Atlantic ocean temperatures and an enabling wind shear environment should result in a very active tropical season this year," said WSI Chief Meteorologist Dr. Todd Crawford. "The El Nino event has vanished completely, resulting in a decrease in central tropical Pacific convection and a concomitant decrease in the vertical wind shear that typically acts as a detriment to tropical Atlantic development. More importantly, however, eastern and central tropical Atlantic sea surface temperatures are currently at record warm levels for July, even warmer than the freakishly active season of 2005. Water temperatures are already at levels more typical of late August."
"While all of the primary drivers are strongly enabling for tropical activity, we have had a slow start relative to other very active seasons," Dr. Crawford added. "Further, a pocket of very dry air in the tropical Atlantic will likely limit development in the near-term. Because of these factors, we have decreased our forecast total number of named storms from 20 to 19. We still expect an extremely active August-October period."
Crawford also indicated that the Northeast US had an enhanced risk of hurricane landfall this season. "Our statistical landfall forecast model, which takes into account northern hemispheric ocean temperatures and current atmospheric patterns, is suggesting that the coastline from the Outer Banks to Maine is under a significantly increased threat of a hurricane this season, relative to the normal rates, which are, admittedly, quite small. Our model suggests that the threat to the Northeast coast this season is on par with that in Florida and the Gulf coastal states."
Energy traders, insurance professionals and risk managers look to WSI for accurate, timely weather information around the clock and across the globe. The next seasonal forecast update, which will include forecasts for fall and early winter temperatures, will be issued on August 24. The next update on the 2010 tropical season will be released on August 25.
About WSI
WSI (Weather Services International) is the world's leading provider of weather-driven business solutions for professionals in the energy, insurance, aviation, and media markets, and multiple federal and state government agencies. WSI is a member of The Weather Channel Companies and is headquartered in Andover, Massachusetts with offices in Birmingham, England. The Weather Channel Companies are owned by a consortium made up of NBC Universal and the private equity firms The Blackstone Group and Bain Capital. More information about WSI can be found at http://www.wsi.com.
Contacts:
Linda Maynard
WSI Corporation
(978) 983-6715
lmaynard(at)wsi(dot)com
Editorial Contact:
Barbara Rudolph
Rudolph Communications, LLC
(781) 229-1811
bjr(at)rudolphcommunications(dot)com
###