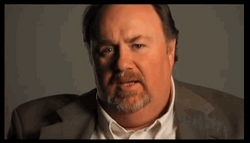 What excites me about working with American Special Projects is their true commitment to Free Enterprise
Portland, ME (PRWEB) April 13, 2010
American Special Projects announced today that it has entered its video "We Are American Enterprise" in the United States Chamber of Commerce's "I Am Free Enterprise" video contest. By releasing this video, the company announced a new project that is geared to help small to medium businesses bring their products to mass marketing.
"It was a great opportunity for us to talk about our passion for our unique marketing model in Portland, Maine," says Reginald Groff a 25 year veteran of the direct response video industry. Mr. Groff helped American Special Projects incubate and develop this new project. "We are using the company's previous track record that includes a marketing model which helps companies brand products in a non-traditional manner." The mission statement is to help customers use all forms of media to test market and sell their products. The goal is to reduce the current cost of testing a product by up to 50% compared to existing methods.
The company's video is competing against 129 videos for the Top 25 slots in the first round of judging.
To place in the Top 25 most viewed spots, American Special Projects needs readers of this press release to view the video. The company will use any proceeds gained from winning this video contest to help fund its new projects. To view the embedded video, visit website or click on this video shortcut. The first round of judging ends April 16, 2010 so please view today.
American Special Projects is a supporting member of the US Chamber of Commerce.
###