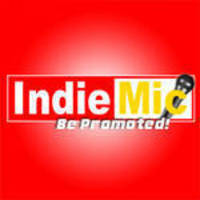 Why travel hundreds or even thousands of miles, to perform on a stage,when there's one right at the fingertips!
Marietta, GA (PRWEB) March 1, 2010
Indie Mic is sponsoring a free online contest for any indie music artist, or group looking for free promotion. The contest will allow aspiring indie artists to compete against fellow indie artists, for a chance to be showcased in our next t. v. commercial, with the contest winner from each genre of indie music as the featured artist or group. The contest winners will also be showcased on Indie Mic's homepage. The purpose of the contest is to market and promote indie music and indie artists, while increasing brand awareness.
Indie Mic members entering the contest will be chosen by other members, through a voting system. Indie artists wishing to enter the contest, may do so through online video submission, with no purchase necessary. Videos being submitted, can be used in a variety of ways pertaining to indie music only. Indie music videos can be used as:auditions, instrumental, acapella, soloist or even bands creativity is encouraged, while thinking outside of the box, with no pornographic materials.
Contest winners will be the best of their genre in indie music, such as Pop Music, Country Music, Hip Hop & Rock Music are just to name a few. The commercial will be a collage of various genres of indie music. Indie artists in the video will have their individual or group name prominently displayed for all to see. The commercial will be aired locally in the Atlanta area, and intermittently on Indie Mic's homepage, between fellow indie music videos, showcased on Indie MIc.
Indie Music artists, wishing to make a name for themselves or group, may now do so from the comfort of their own home. Indie Mic believes, that the world is the stage. Aspiring indie artists from across the planet, can now be united under one roof, to make a powerful impact on the world and be heard. Why travel hundreds or even thousands of miles to perform on a stage, when there's one right at the fingertips? Indie Artists are constantly overlooked, disrespected and never really given a chance to be heard.
Indie Mic believes in putting Indie Artists first, they're our priority. In fact,indie music & Indie Artists,are the whole reason why Indie Mic is in existence, because they will always be someone with a dream looking to see it come true. There will always be more indie artists, than there are record companies, and always some indie artist around the corner waiting to be the next big thing, for indie music enthusiasts. Even though there are free submission indie music on some social networks, it is not marketed and promoted, and they are not devoted to the cause of indie music, or indie artists.
Realizing the fact that indie music artists of all genres needed exposure, by meeting them personally, or hearing about them from friends, Indie Mic was formed in the summer of 2007. All good things that end up becoming something big, started out small. Indie Mic believes in giving those seeds a chance to grow, with a stage to perform on, and an audience to hear them. Like it or not, indie music is the heart of all music. Indie artists are the true driving force of the industry.
###