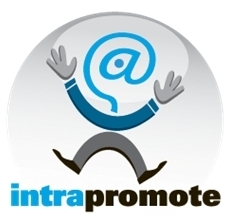 Hudson, OH (PRWEB) November 17, 2010
Intrapromote, a boutique digital search agency, announces the convergence and alignment of its service offerings under its Integrated Search Marketing mantle. Intrapromote's approach to Integrated Search is a natural extension of its expertise in organic search, paid search, link development, social media and mobile marketing, and is rooted in driving conversions through improved web asset exposure. The approach has been deployed successfully with a number of Intrapromote customers, and its expanded launch coincides with a searcher's expectation that the most reputable companies will possess more content listings above the fold on search engine results pages and ultimately give them exactly what they are looking for in their online research.
James Gunn, Director of Integrated Search for Intrapromote, offers this summary of how Intrapromote's Integrated Search breaks down the search marketing status quo: "Integrated Search delivered by Intrapromote is comprised of a full arsenal of the right services, executed together strategically. We have a unique understanding of how Organic Search, Paid Search and Social Media Marketing connect and work together and we can articulate this convergence. This sophisticated system, which can be applied to any vertical, amplifies organic search results and gives our clients a strategic search advantage over their competitors," Mr. Gunn stated.
When asked why companies should consider Intrapromote's Integrated Search approach versus standard search engine optimization, paid search, social media and link development campaigns operating in isolation, VP of Business Development Sean Bolton emphasized the singular and decided strategic advantage that Intrapromote provides to its customers: "We are an 11 year old company in, basically an 11 year old industry. We have over a decade of foundation in Search and working with big brands that most of our competitors don't have. Our goal and purpose is to guide companies needing direction in pulling together their various online and offline marketing efforts toward a maximized, exponential and desired result."
Interested companies can request an Integrated Search Marketing proposal and case studies from Intrapromote's Integrated Search Marketing department. More information is also available by contacting Sean Bolton at 866.570.1785.
About Intrapromote
Intrapromote is a boutique digital search and social media marketing agency that has developed and executed pioneering online marketing campaigns for emerging brands and well known brands like Honda, Fisher Price, Four Seasons, Roto-Rooter and Cleveland Clinic. Intrapromote's Executive Team is made up of thought leaders in the industry and its staff represents some of the most creative and experienced individuals in Search Marketing today. Where is the future of Search Marketing headed? It's already here: Intrapromote Integrated Search Marketing.
For more information please contact:
James Gunn
Director of Integrated Search
Intrapromote, LLC
web: http://www.intrapromote.com
twitter: http://www.twitter.com/intrapromote
facebook: http://www.facebook.com/intrapromote
phone: 866.570.1785 x306
###