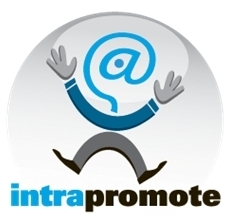 To compete in the future of search marketing, brands will need to find new ways to drive more target audience connections. Intrapromote Integrated Search Marketing achieves that and helps lead these target audiences to conversion
Cleveland, OH (PRWEB) November 23, 2010
Boutique digital search marketing agency Intrapromote announces James Gunn as the company's Director of Integrated Search. This new leadership position will complement Mr. Gunn's current responsibilities as a Senior Campaign Director for Intrapromote. Mr. Gunn is uniquely qualified to coordinate Intrapromote's evolution as an Integrated Search Marketing Agency. His solid record of client satisfaction and retention has contributed to Intrapromote's clients' success for over 10 years. As Director of Integrated Search Mr. Gunn will manage Intrapromote's services synchronization to maximize the effect of each client campaign.
James Gunn is a search marketing innovator that offers Intrapromote customers over a dozen years of search marketing experience. His expertise is well matched to his vision for the future of online marketing: "Integrated Search by Intrapromote is a holistic approach that synergizes search engine optimization, link development, paid search, local search and social media marketing to provide our customers with multiple search listings above the fold. Through Intrapromote's signature Architecture of Agreement, we create harmonized online campaigns that amplify our customers' online success," Mr. Gunn said.
Mr. Gunn's new leadership role will extend Intrapromote's ability to deliver results-driven online marketing opportunities to its client base, which includes some of the most recognizable brands in the world; such as Four Seasons, Cleveland Clinic, Honda and Fisher Price. "To compete in the future of search marketing, brands will need to find new ways to drive more target audience connections. Intrapromote Integrated Search Marketing achieves that and helps lead these target audiences to conversion," Mr. Gunn stated.
Interested companies can request an Integrated Search Marketing proposal and case studies from Intrapromote's Integrated Search Marketing department. More information is also available by contacting Sean Bolton at 866.570.1785.
About Intrapromote
Intrapromote is a boutique digital search and social media marketing agency that has developed and executed pioneering online marketing campaigns for emerging brands and well known brands like Honda, Fisher Price, Four Seasons, Roto-Rooter and Cleveland Clinic. Intrapromote's Executive Team is made up of thought leaders in the industry and its staff represents some of the most creative and experienced individuals in Search Marketing today. Where is the future of Search Marketing headed? It's already here: Intrapromote Integrated Search Marketing.
For more information please contact:
Sean Bolton | VP Business Development | Intrapromote, LLC.
A Boutique Search and Social Media Marketing Agency
Direct: 440-259-1842
Cell: 440-417-2834
Fax: 630.604.7656
sean(at)intrapromote(dot)com
Website: Intrapromote, LLC
Follow Us on Twitter: @Intrapromote
# # #