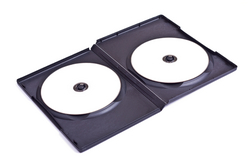 Cliff Carson the CEO of Old Headhunter Secrets commented she has demonstrated such amazing natural talent in writing, marketing and public relations that I am thrilled to have Sheena Northway on board.
Watertown, MA (PRWEB) February 9, 2010
Jobs search course developers Old Headhunter Secrets is delighted to announce that Sheena Northway has joined the company as Marketing Communications Manager. Sheena Northway will have multiple responsibilities, ranging from leading Old Headhunter Secrets social media marketing strategy, public relations, off-line marketing and contributing to new product development. Sheena Northway is a graduate of the University of Wisconsin-Oshkosh where she majored in Journalism and Public Relations.
Cliff commented that Sheena brings natural enthusiasm and real talent in terms of her writing and editing abilities. She has demonstrated that she can play multiple roles in our company, which is important in any rapidly growing business.
Sheena Northway will report to Ken Carson, the company's Vice President of Marketing. Ken, who is a veteran of many highly successful start-ups commented that Sheena Northway is one of those young people who I just know is going to be an amazing asset to our company as we go through this very rapid growth phase. Sheena Northway is now actively promoting our special introductory pricing of only $19.95 for both job hunting CD audio courses, to help both white collar managers and people who have not developed highly specialized job skills.
These two groups of people have been the most severely affected by the huge downturn in the economy. The idea of an purchasing an audio course to help find a job is a very new concept and Sheena Northway will also serve as our online marketing manager. In that role, she will help educate people about the value of trying completely new techniques to find a job.
More information about the two job hunting courses can be found here.
About Old Headhunter Secrets.
Founded by two headhunters and expert management consulting coaches, the company has developed two one hour long CD audio courses on job hunting in today's economy. Job boards, working with recruiters and email networking are broken and are not working for people who really want to find a job. Old Headhunter Secrets offers hope and new ways to find a job by using their innovative headhunting networking secrets and creative ways to earn a living no matter how bad the economy gets.
###