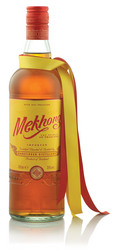 Most Spirits, like Jack Daniels, or Johnny Walker Black Label are made for meat and potato dinners. It always taste like something's missing when we have Crown Royal with our Curries, instead of complementing the meal it seems to be contradicting each other in terms of after taste
Las Vegas, NV (Vocus) April 30, 2010
KungFu Plaza, a Thai and Chinese Restaurant, announced today it is introducing a new Distilled Spirit from Thailand that will greatly enhance diners experience and improve their enjoyment of Thai food.
Patrons of this Las Vegas Thai Restaurant will be able to start ordering New Exotic drinks like "Khing Khong", "Burning Love", "Meh-Jito", "Sweet-Solada", or "Sabai Sabai", to name a few, that were created by bartenders throughout the United States, using "Mekhong" a spirit named after one of the world's major rivers. Starting from the Tibetan Plateau, Mekhong runs through China, Burma, Laos, Thailand, Cambodia, and Vietnam.
The original recipe has been kept secret since 1941, when it was first introduced in Siam, present-day Thailand. Made mostly from indigenous sugar canes, rice, Thai herbs and spices, Mekhong has a distinctively rounder texture, a delightful aroma with a smooth and balanced taste compared to other spirits. The flavor is both spicy and sweet, with hints of ginger, honey, toffee, vanilla, floral, herbs and citrus. At a 35% alcohol by volume it's an ideal spirit for mixing flavorful tropical infused cocktails.
Chain Wong, founder of Kung Fu Plaza, has been waiting for this day, ever since we first started serving Las Vegas Thai food in 1973. Until now, beer was the preferred choice when pairing drinks to Thai Food¹, although there are many good Western Spirits on the market, none are made to complement the curries, mints and spices, which are prevalent in the ingredients of Thai food. "Most Spirits, like Jack Daniels, or Johnny Walker Black Label are made for meat and potato dinners. It always taste like something's missing when we have Crown Royal with our Curries, instead of complementing the meal it seems to be contradicting each other in terms of after taste," said Wong. "Now we can finally put down Thai food like it was meant to be put down, with a Khing Khong, Mekong and Coke."
To see more cocktail recipes with Mekong, visit http://www.mekhong.com. Mekong is imported by International Beverage Holdings Ltd USA and is headquartered at 275 Madison Ave Suite 1718. New York, NY 10016. For more information, call 646-896-3809
To review a menu consisting of more than 800 Chinese food and Thai food dishes, visit http://www.kungfuplaza.com. Kung Fu Plaza Restaurant delivers food within a five-mile radius, to the Strip and is located at 3505 S. Valley View Blvd., which is just west of the Fashion Show Mall on the Las Vegas Strip. For reservations, call 702-247-4120.
Founded in 1973, Kung Fu Plaza is the oldest and most authentic Chinese and Thai restaurant in Las Vegas. It is open daily from 11 a.m. to 11 p.m. The average entree is under $10 and most patrons order family style.
¹ About.com Guide to Thai Food
# # #