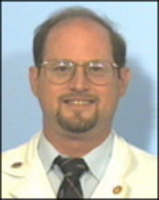 "HepaSphere is safer for the patient with fewer side effects compared to conventional TACE. This is an important basis for this multi-center trial. We are seeking better survival data based on a large study group." -- Geert Maleux, MD, Leuven, Belgium
South Jordan, UT (PRWEB) October 7, 2010
Merit Medical Systems, Inc. (Nasdaq: MMSI) announced the leadership of its phase III clinical trial comparing HepaSphere™ Microspheres loaded with doxorubicin (known as hqTACE) and conventional transarterial chemoembolization (cTACE) for patients with primary liver cancer. HepaSphere™ Microspheres are now part of Merit's new embolic therapy product line.
The clinical trial will involve interventional radiologists worldwide who treat patients with localized, non-resectable hepatocellular carcinoma (HCC), the most common form of liver cancer. Michael Soulen, M.D., University of Pennsylvania Medical Center, Professor of Radiology specializing in Interventional Radiology, will be the principal investigator of the multi-center phase III liver cancer clinical trial. Riccardo Lencioni, M.D. will oversee imaging review and tumor response assessment, and Josep M. Llovet, M.D., will chair the independent Data Safety Monitoring Board. Dr. Lencioni is Associate Professor of Radiology and Director of Diagnostic Imaging and Intervention in the Department of Liver Transplantation, Hepatology and Infectious Diseases of the University of Pisa in Italy. Dr. Llovet is Professor of Research, BCLC group Liver Unit, from Barcelona, Spain.
Although marketed differently, HepaSphere™ and QuadraSphere™ are identical microspheres designed for controlled targeted embolization. HepaSphere has been CE marked in the European Union since 2005 for treatment of liver cancer, and in 2007 received the additional indication of delivery of doxorubicin for treatment of hepatocellular carcinoma and metastatic liver tumors. In the United States, no embolic microsphere is currently approved for the treatment of liver cancer. QuadraSphere is FDA cleared in the United States for embolization of hypervascularized tumors and peripheral arteriovenous malformations.
The primary endpoint of the clinical trial is overall survival. Other endpoints include evaluation of objective response based on tumor necrosis, overall adverse events and side effects related to doxorubicin, length of hospitalization, and time to untreatable progression of the cancer.
During the Cardiovascular and Interventional Radiology Symposium of Europe (CIRSE) conference in Valencia, Spain this week, four internationally known researchers in the field of liver cancer treatments Maurizio Grosso, M.D., Cuneo, Italy, Geert Maleux, M.D., Leuven, Belgium, Cristina Sottani, M.D., Pavia, Italy, and Peter Huppert, MD, Darmstadt, Germany presented new findings at the symposium entitled HepaSphere Microspheres: Expanding Treatment Options. The session moderated by Thomas J. Kroencke, M.D., focused on the issue that there is very little survival data from currently published studies with drug delivery embolics for HCC; that much of the currently available survival data comes from clinical trials conducted by Drs. Grosso and Maleux, who have studied over 140 patients between them; and their promising results show the need and value of a large-scale study with sufficient patient number to compare survival between cTACE, the standard of care, and drug delivery (hqTACE).
Dr. Maleux commented on the use of HepaSphere in the upcoming clinical trial, "HepaSphere is safer for the patient with fewer side effects compared to conventional TACE. This is an important basis for this multi-center trial. We are seeking better survival data based on a large study group, and in the event that there is no difference in survival, Hepasphere has far fewer side effects and patients can leave the hospital sooner, but of course we prefer not only better safety but also better survival."
Dr. Grosso, who published the original study of hqTACE on 50 subjects, presented new expanded data comparing his initial results to 100 patients, demonstrating the value of a greater study size. Dr. Grosso compared survival of liver cancer patients treated by doxorubicin loaded HepaSphere™ Microspheres (hqTACE), conventional TACE with doxorubicin and Embosphere® Microspheres, another embolic product by Merit, and conventional TACE with gelfoam, a resorbable embolic. The cohort treated with HepaSphere had the best survival.
Dr. Maleux presented data from a prospective, randomized study comparing cTACE and hqTACE. The results showed statistically significantly reduced serious adverse events in the hqTACE arm. The hqTACE group had lower circulating levels of doxorubicin, which significantly reduced serious adverse events from drug toxicity and resulted in better-preserved liver function.
Dr. Sottani presented data from the first head-to-head comparison of pharmacokinetic results between HepaSphere Microspheres and DC Beads™. The amount of drug loaded was identical between the two embolics but HepaSphere Microspheres demonstrated a lower burst release, with a statistically significant lower peak in circulating doxorubicin, and sustained drug release.
Dr. Peter Huppert, Darmstadt, Germany presented new data regarding the feasibility of using HepaSphere to deliver other chemotherapy drugs, specifically irinotecan for patients with liver metastases from colorectal cancer. No major complications were seen in his phase II trial of 15 patients with unresectable liver metastases. Three-month follow-up showed disease control in 87% of patients based on mRECIST criteria. At six-month follow-up, 46% of patients experienced disease control. The mean time to progression of the disease was 6.3 months (a range of 2-14 months). Dr. Huppert's full report is available at online IR congress news, Oct. 5. 2010.
###