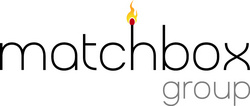 We formed Matchbox Group to help companies transform their collective mindset and find a new competitive advantage through their employees
Portsmouth, NH (Vocus) October 5, 2010
Bob Faw and Michael McCann, experts with twenty-two years of culture optimization and strategic planning, today announced the launch of Matchbox Group, a business innovation and growth firm that delivers enterprise-wide solutions that help companies in fast-changing markets, achieve greater, sustainable success.
"We formed Matchbox Group to help companies transform their collective mindset and find a new competitive advantage through their employees," said Bob Faw, Matchbox Group Chief Ignition Officer. "We believe in the power of fully optimizing the talent, inspiration and commitment, of your employees—putting them on the "pit crew" as it were—to strategically drive sustainable change for growth."
With Matchbox Group as their business partner, executives are equipped to tackle and effectively solve many hurdles to success:

Lack of synergy and alignment across teams and leadership
Poor customer service, rising complaints
Finding innovation and motivation for high performers
Employee turnover
Sales performance and productivity concerns
Broken project delivery processes
Inefficiency, low productivity in client-facing service areas
Identifying and developing the next generation of leaders from within
Culture, mindset of managers not able to support aggressive growth
Integration of new employees following acquisition
Matchbox Group uses a highly energetic, positive, solutions-focus approach to engage all stakeholders in the work to transform their organization. Using their expertise in Appreciative Inquiry and deep knowledge of the body's physiological responses to fear, joy, attack, praise, and laughter, Matchbox Group helps people to embrace new ideas, gain a new perspective and insight, and remove the barriers of group dynamics that often fuel an "us versus them" mentality.
Michael McCann, Matchbox Group Chief Inspiration Officer, and a former CFO for a manufacturing firm, offers, "I know how difficult it is to find time to create synergy, motivation and new-found inspiration between business units, executives, and staff, but the power of culture change is real, and it is exciting to see executives, managers, and staff come alive with ideas, passion and fresh perspectives about their role and contributions to their organization's advancement."
But the results aren't just better attitudes; real change is seen in the numbers too, which McCann states is a primary focus for Matchbox Group.
Kevin Bottomley, Danversbank CEO, concurs. "Bob helped our senior management team enthusiastically get on board to lead a comprehensive culture change, and develop new systems, processes, and cross functional working relationships to expedite our growth," said Bottomley. "The ramp up time to success was much faster with Bob's help."
Matchbox Group provides a comprehensive suite of services designed to drive sustainable organizational change. Customized programs are created to meet the specific needs of an organization and its employees.
Visit http://www.matchboxgroup.com for information about Matchbox Group services, tips and resources. For questions about specific services for your organization, please contact Michael McCann, +1 (603) 501-0761.
About Matchbox Group
Matchbox Group is an innovation and growth partner that helps organizations in fast-changing and fast-growing markets achieve greater productivity, higher performance and increased value. Programs and services are exceptionally tailored and focused on igniting passion for your goals, involving all stakeholders for buy-in and input, and inspiring performance that leads to sustainable change.
Learn more at Matchbox Group.
# # #