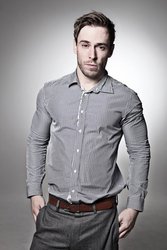 The stranglehold that major labels and commodities such as X Factor have on our charts is waining and the power is shifting in favour of the Independents"
(PRWEB) December 8, 2010
Ditto Music uniquely help unsigned artists release and distribute music whilst keeping 100% of rights and royalties. Alexa is one of nearly 20,000 world wide unsigned artists currently using Ditto Music to distribute and license their music. As well as emerging artists, traditional artists like Suzi Quatro, Lil Wayne and Finch have all been taking advantage of Ditto's unique digital distribution and record label services model.
Whilst a traditional record label would sign artists and then take their rights from sales. Artists can sign up with Ditto Music, pay a small fee and then sell music online across hundreds of digital stores, be chart eligible , AND Retain 100% of their rights and royalties. And artists remain completely unsigned.
"We are in the DIY generation and artists are turning their backs on the major labels in favor of success on their own terms. The stranglehold that major labels and commodities such as X Factor have on our charts is waning and the power is shifting in favor of the Independents" Lee Parsons - CEO Ditto Music
"From my viewpoint, partnering with Ditto Music was one of the best business decisions we made. I don't see the relationship with Ditto as a client/supplier relationship, but as a true partnership and a partnership I look forward to developing as IdleIDOL Music continue to grow" Idleidol Records - Alexa
About Ditto Music:
Established in 2005, Ditto Music is the largest independent distributor of digital, mobile, ringtone and video content, supplying all major retailers and streaming services. In 2007, Ditto was responsible for the first-ever UK t op 40 single by an unsigned artist (Koopa). Since then, Ditto's distribution model has been posing a serious threat to the major labels.
Ditto Music's roster includes My Vitriol, Grammatics, The Futures, Finch, Samantha Fox, Gurrumul and Fairport Convention.
Press and Business Contact
e: James Cherry - press (at) dittomusic (dot) com
###