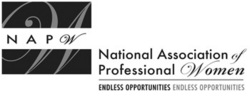 Garden City, NY (Vocus) March 23, 2010
The Tidewater Chapter launch was held, there were twenty one persons present. The meeting opened with a warm welcome from the President, Jan House, followed by an icebreaker from Camye Allen.
Each member was afforded the opportunity to introduce themselves, share their business affiliations and endeavors, hobbies, etc…. The members voted to modify and adopt the below mission statement similar to the one used by the Los Angeles and Jacksonville Chapters:
"NAPW Tidewater Chapter seeks to enhance, develop and strengthen professional women by providing them a forum for integration of thoughts, experiences and new ideas. With the intellectual capital, contacts and resources we have within our group, we will mentor each other, celebrate successes, and aid other women in pursuit of their dreams, goals and desires."
Some of the goals discussed for the Chapter were:
•Provide networking opportunities for like-minded women from the same locale
•Establish viable community service projects
•Invite monthly guest speakers to share information on an array of topics
•Collaborate, assess and fulfill pre-determined needs of educational institutions (i.e. supply drive, mentorship, specialty programs, etc…)
•Develop and sponsor workshops/seminars on issues concerning the needs of women
•Establish a Chapter scholarship/annual event/gala targeted especially for members and their families
The President informed interested college students to submit their applications to her and she would forward their names to the National Association of Professional Women Headquarters.
The members enjoyed open fellowship and dinner. A survey was distributed to each member in an effort to better accommodate the future needs of the members. Some of the suggested topics included: domestic violence awareness, healthcare, women in business and the challenges they face, how to start a new business, travel, how to set up websites, basic computer knowledge, how to be feminine while working in a man's world, resources to aid the elderly, literacy, self help, self esteem development, mentorship, saving money, financial management and investments, photography, and the arts.
The President shared with the members that due to her school and work schedule, she would not be able to devote the time needed to keep the Chapter solvent. Nominations were taken from interested members for the positions of: President, Vice President and Secretary. The outcome was: Sherri Hellman – President; Jan House – Vice President and Gayle Mosher, Secretary.
The Secretary will assume her position in March and the President and Vice President will assume their positions in April.
For further information regarding the National Association of Professional Women and the Tidewater chapter, please visit http://www.napw.com. You can also visit our pages at http://www.twitter.com/napwinc and http://www.facebook.com/napwinc
###