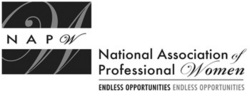 Love the Skin You're In
Garden City, NY (Vocus) March 24, 2010
The National Association of Professional Women's Dallas chapter has another successful meeting. The Guest speaker for this meeting was Karen Eubanks of Strategic Tax Group – Professional Knowledge Tips. Chapter President Deadra Marsh-Foy for Arbonne International – Member Spotlight Presenter also spoke to the members.
The meeting was called to order by Deadra Marsh-Foy, Chapter President at 6:30pm who offered a welcome and inspiration to everyone braving the rain. Vicki Hook with Liberty Mutual Insurance facilitated the attendee introductions that included:
Michelle Castro with WFAA Media; Tamara Harrison with Southwest Airlines Co.; Robin Jackson with Berry's Quality Services, Inc.; Sarah Jones the designer for Status Design Studio; Kathy Mirek with CSG Systems, Inc.; Tracie Morgan with Jeff-Net; Jamie Swartz a partner for Synergy Buzz and owner of Cowboy Cleaning; Sharron D'Aray with Building Block Capitol LLC; and Silvia Swartz.
After introductions, Vicki announced the Rising Stars Scholarship for daughters of NAPW members. Deadra explained how all members could and should setup a login to the chapter blog, DallasNAPW.wordpress.com.
Vicki gave a report from the Board of Directors and then introduced the Professional Knowledge Tip presenter for the night, Mrs. Karen Eubanks of Strategic Tax Group. Mrs. Eubanks and her husband provided advice on 2009 business and tax information.
Following the knowledge tip, Deadra Marsh-Foy presented her Arbonne International business for the Membership Spotlight portion of the meeting. Deadra expressed her passion for helping people "Love the Skin You're In" by pampering yourself. Her website is http://www.pamperparty.myarbonne.com.
Following the spotlight, the meeting was adjourned and attendees networked until 8pm.
For additional information on the National Association of Professional Women and its local chapers, please visit http://www.napw.com . You can also follow us on http://www.twitter.com/napwinc and http://www.facebook.com/napwinc .
###