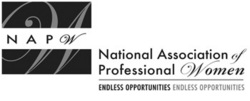 How to Maintain your Business Edge in this Economy
Garden City, NY (Vocus) February 25, 2010
Chapter Presdient Doreen Washington welcomed NAPW members and guests who attended this meeting. Guest speaker TiJuana Gholson had a great topic for their discussion, "How to Maintain your Business Edge in this Economy". This is what the discussion entailed:
Several tips and tools provided in maintaining your business edge in this economy, as well as, strategies to bring in more business. Mrs. Gholson spoke of using technology more efficiently and the importance of partnering with our City and State entities to provide them with our business services (Partnering with our government).
10 keys to survive in 2010
1) Manage Your Company's Cash Flow – This is required otherwise. Monitor your company's paid time off – track this often and maintain a good relationship with your lender- so when the economy slows your relationship with your bank will hold and your bank will offer tips and solutions when the economy slows on maintaining or providing extensions.
2) Lower Your Expenses – Cut Corners when applicable, negotiate with your leasing agent for lower rent, recycle office equipment, etc.
3) Continue Marketing – The worst time to cut your marketing is when the economy is slow. This is on the contrary. Do not decrease your marketing budget. There are still customers who are unaware of your company or the services in which you provide. Develop activities within the communities to develop awareness of your company and services as well as get involved with existing community activities, i.e.; toy giveaway with brochure of your services.
4) Focus on Clients – "Customer Management" – contact your clients for customer satisfaction, providing surveys to assess the need for other services that your customers may need. Customer management provides you an opportunity to assess the need for additional services allowing you to possibly move your customer to the next level of services – providing increased revenue.
5) Invest In Your Staff – Providing notable incentives that will keep your staff happy and appreciated will cut on rehiring costs. Incentives allow them to be more productive. Incentives could be as small as movie gift cards, dinner cards and wage increase based on additional production.
6) Form Partnerships – Team up with other vendors for joint sales, i.e.; if your customer has a specific need for a service – team up with another vendor who provide this service and split the revenue. This allows you to continue to grow with your customer and provide additional services that your company isn't equipped to provide, bringing in more revenue.
7) Develop Multiple Revenue Streams – Find a need and meet it (services), start a new department (see #6).
8) Information Technology – Use the internet to reach the world, become computerized, have computerized training, develop a website that speaks about your services, use email to communicate and text to your employees if you have the capability. Texting is an immediate way to communicate where email has to be checked. You can receive instant services and replies through texting.
9) Networking – Networking isn't socializing and having dinners, but developing great relationships and forming support relationships. Follow-up on each business card received. Learn to network – there are networking techniques. Get another company to mentor you and your company. You may have to go out side your business area to be mentored by non competitors. You can provide gifts for compensation to your mentors instead of payment and you can barter services, as well, i.e.; office space. Get involved in becoming a city committee member and enroll in national organizations for your specific service, i.e.; the national association of yoga.
10) Pray! – As business owners we should pray for our company's or the services that we are providing. Also you should take mini breaks to allow yourself to be refreshed and begin to allow others in your company to assist you.
For further information on the Hampton Roads chapter or any of the NAPW local chapters, please visit http://www.napw.com/localchapter
###