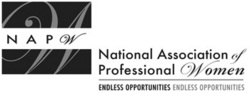 Anna Rowley is one of the most insightful guests we have had the opportunity to interview on our program
Garden City, NY (Vocus) September 17, 2010
NAPW In the Studio's September interview is a must-see segment for anyone in or striving to be in a leadership position. Dr. Anna Rowley, author of Leadership Therapy: Inside the Mind of Microsoft, draws on years of research working within high-profile corporate environments to reveal the steps one must take to become a successful leader. Robin Dorian, the host of the National Association of Professional Women's (NAPW) online program, NAPW In the Studio, captures Anna's recommendations for taking the next step up the career ladder and thriving as a leader.
"Anna Rowley is one of the most insightful guests we have had the opportunity to interview on our program," says Nicole Zeitzer-Johnson. "As a psychologist, she addresses many of the self-imposed barriers managers often experience, which hinder their effectiveness as leaders and the performance of their team. And she does this in a remarkably intelligible manner. "
According to Rowley, "self-awareness is the one most important thing that any leader, male or female, really needs to manage." She explains how someone can examine who they really are. Later in the interview, Dr. Rowley talks about some of the most essential personality traits of a successful leader including resilience, the ability to manage people, inquisitiveness, and a drive to make a difference.
Dr. Anna Rowley is the co-founder of Rowley Associates, an international consultancy that works with clients ranging from large Fortune 100 companies to individuals looking to improve their performance. Rowley Associates uses the arts of science and psychotherapy to drive business and leadership performance. Dr. Rowley is also the author of the highly acclaimed book Leadership Therapy: Inside the Mind of Microsoft. Anna has a Ph.D. from London University and is a sought-after speaker and consultant for many top Fortune 100 and Fortune 500 companies.
Next month on NAPW In the Studio, Laura Ponticello, publisher of the popular Web site called Laura's List: Books for Women joins NAPW In the Studio host Robin Dorian with tips on how to build a buzz around your business.
About NAPW In the Studio
NAPW In the Studio is an NAPW produced series of online broadcasts featuring interviews with recognized experts providing valuable information pertinent to professional women.
The show is hosted by Emmy award-winning TV veteran Robin Dorian, who has produced for NBC, Showtime, Fox's 20th Television, the Food Network, WUSA, PBS, and ABC Sports. TV viewers know Robin from her five-year stint as a VJ on the music network VH1. Robin was also a guest host for ABC's Good Morning America and Extra. In addition to her Emmy, Robin is the recipient of an ACE Award and a Kodak Medallion of Excellence Award.
Nicole Zeitzer-Johnson, Executive Producer of the show, is also credited as a former producer of CNN Business News, CNN International, NBC's Jane Pauley Show, and NBC's The Apprentice.
About NAPW
The National Association of Professional Women (NAPW) is the fastest-growing women's networking association in the nation with more than 150,000 members. Membership spans nearly every industry from large businesses to sole proprietors. Members of NAPW achieve business exposure and career growth and development through interactive online networking forums, local face-to-face chapter meetings, access to local and regional seminars, webinars, podcasts, and many other educational tools. NAPW is an advanced forum for like-minded professional women to gain exposure and to create innovative social and business relationships.
For more information about NAPW visit http://www.napw.com
Follow us on Facebook and Twitter
###