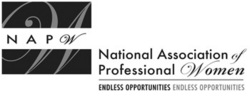 Garden City, NY (Vocus) February 18, 2010
The National Association of Professional Women's Jacksonville local chapter met on January 21st, attendees included: Karem E. Mieses, Chapter President, Pamela Weister, Vice President, Eva Marie Chavis-Cumming- Recording Secretary, Emlyn Jackson, Debbie King, Caroline Ebong, Debbie Bryant, Lisa Kidd, Melissa Compton, Angela Pressley, Joann Heinrid, Kate Gardner, Denice Bennett Stella Sigfusdottir.
Karem introduced Caroline Ebong, MBA and President of, Broad Spectrum Accounting Service, Inc. Caroline gave wonderful presentation on the topic "ITS DEDUCTIBLE". Her presentation gave those who are business owners an overview of things that may be deductible, or should be included on the tax return as income. Caroline also provided ways to reduce taxable income by participating in some insurance and savings programs. In addition to preparing tax returns for numerous clients, Caroline also offers health insurance plans; wellness programs (AFLAC), life insurance products and investment products through World Finance. She believes that we all must participate in a suite of well rounded benefits programs to prepare properly for retirement. Caroline's presentation was extremely informative. Anyone interested in contacting Caroline Ebon to learn more about tax filing and/or the World Financial group can reach her at cebong14eyb(at)wfgmail(dot)com.
Pam Weister, chapter Vice President, informed the group, that as members of NAPW we have access to free training seminars and can receive certificates for those we participate in through Star 12. As members of NAPW we also receive discounts on reading materials we order. If anyone is interested in getting more information, please contact Debbie Brennan at DKBrennan(at)natsem(dot)com.
All those in attendance then shared their goals for 2010 and the discussions were very heartfelt, inspiring and uplifting. Through each expressing their hopes and dreams for 2010 we reaffirmed that how much we all have in common and how much we have to share. The combined experiences and exceptional talent of our chapter members provides a wonderful support group for each of us to draw from in achieving our 2010 goals.
Karem informed the group that she nominated Stella Sigfusdottir for the Women in Business Award for Corporate Leader of the Year award. The winner of this award will be featured in the Jacksonville Business Journal. The Award luncheon will be held March 24, 2010 and is $45.00 per person to attend. The winner of the award will be announced at this luncheon. Those in attendance discussed getting a group of 10 members to attend and support Stella's nomination. There may be a discount if we can secure a table.
For additional information regarding the Jacksonville local chapter and NAPW, please visit http://www.napw.com or visit our National Association of Professional Women Vator Page!
###