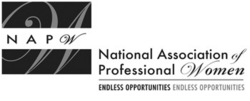 Garden City, NY (Vocus) March 23, 2010
A meeting of the Jacksonville Chapter of NAPW has another meeting. Those in attendance were Karem E. Mieses, Chapter President, , Eva Marie Chavis-Cumming- Recording Secretary, Lisa Kidd, Debi Hobbs, Stella Sigfusdottir, Caroline Ebong, Melissa Compton, Dawn Josephson, Jennifer Portelli, Ann Meyer, Jessica Knight and Jill Misra.
Chapter President, Karem Mieses welcomed all members and guests and reviewed the Chapters goals to foster friendships, serve as a resource for ideas and support in our professional and personal lives.
Karem then introduced Dawn Josephson, Master Writing Coach. Dawn gave an excellent workshop on how women can power up their writing. Using a handout, those in attendance were able to visualize the small changes that can be made to any writing style, which will lead to increased confidence and credibility. Dawn reviewed the 21 most powerful words in the English language and explained that incorporating them in verbal and written communications will grab the target audience's attention, help build our businesses and enhance our careers. For those interested in more information regarding Master Writing services, Dawn can be reached at Dawn(at)MasterWritingCoach(dot)com or 904.685.8064.
Caroline Ebong provided information to the group regarding the Ladies Hat Luncheon which is scheduled for March 14, 2010, from 2 -5 p.m. at Maggianos Little Italy restaurant, located in the Jacksonville, FL Town Center. Tickets are required for admittance and the price of the Luncheon is $30.00. There will be food, a silent auction and prizes for those who attend. If anyone is interested in attending, please call Caroline at 904.707.9569,
Karem informed the group that she nominated Stella Sigfusdottir for the Corporate Leader of the Year award and her nomination was accepted. The winner of this award will be featured in the Jacksonville Business Journal. The Award Luncheon will be held March 24, 2010 and is between $40 and $50.00 dollars per person. The event will be held at Omni Hotel located in downtown Jacksonville, Fl. Those in attendance discussed getting a group of 10 members to attend and support Stella's nomination for there may be a discount if we can secure a table. Karem will forward an e-mail to Chapter members to find out who wishes to participate.
There are four remaining meetings to held this year and the next Jacksonville Chapter NAPW meeting is scheduled for March 18, 2010. This meeting will be held at The Crexent Business Center, 4651 Salisbury Road South, 4th Floor, Jacksonville, Fl, from 5:30 to 7:30.
We have a guest speaker scheduled for the March and April meetings and the May and June meetings are still open.
There being no further business the meeting was adjourned.
For additional information regarding the National Association of Professional Women and the Jacksonville chapter, please visit http://www.napw.com . Also follow us on http://www.twitter.com/napwinc and http://www.facebook.com/napwinc
###